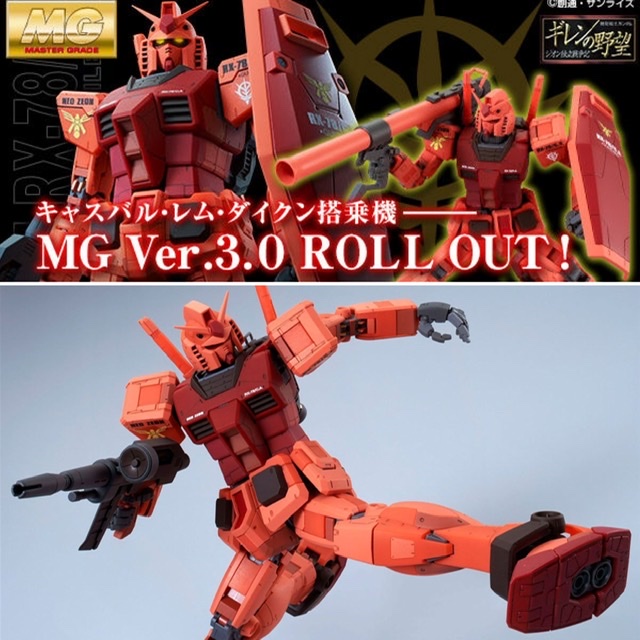 Premium Bandai will start accepting reservations for "MG Casval exclusive Gundam Ver.3.0 [resale]"
The "RX-78 / C.A Casval dedicated Gundam" that has an impressive red image color that appears in the game software "Mobile Suit Gundam Gihren's Ambition" has been made into a three-dimensional master grade.
The base is "MG Gundam Ver.3.0", with a paneled exterior in a stylish form, high mobility and gimmick.  The waist and shield are newly shaped, and the characteristic body color is reproduced by multiple red-based molding colors with different tones.
In addition to the weapons such as the Beam Rifle and Hyper Bazooka, a newly designed water transfer decal with the Zeon army mark and the model number of the aircraft is also included.
MG 1/100 Casval exclusive Gundam Ver.3.0 [resale]
Price: 4,950 yen (tax included)
Reservation acceptance start: Friday, May 15, 2020 13:00
Product shipment: Scheduled for September 2020