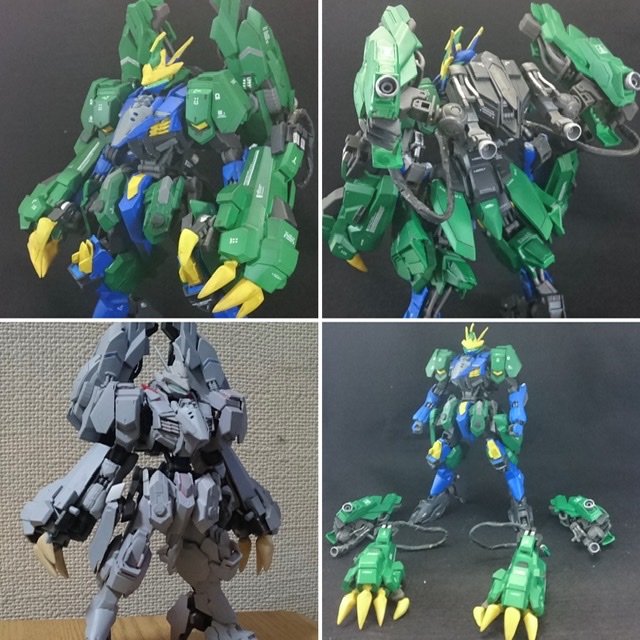 Custom build HG ASW-G-65 Gundam Andrealphus images
The ASW-G-65 Gundam Andrealphus (aka Andrea or Andrealphus) is a heavily customized kitbash of the Astaroth and the Cherudim that appears in Gundam Build Fighters eXceed.
Built by Round Table member, Andrew Paredia, the Gundam Andrealphus was used as the team's main mobile suit. It is packed to the brim with weaponry to suit his style of fighting.
厄祭戦時に存在していたとされている、孔雀の悪魔「アンドレアルフス」の名を冠する65番目のガンダムフレーム
本機は視覚拡張用の特殊形状のバイザーや両手に装備された対モビルアーマー用に設計された大型の武装〔ウィングクロー〕、バックパックに取り付けられた2対の大型ブースター〔フェザーブースター〕が特徴的な機体となっている
Work by 8001Ryusei (twitter account)