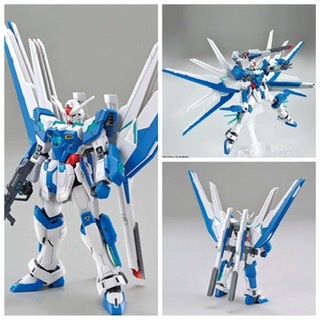 HG 1/144 Gundam Helios (Breaker Battlogue): Box Art, many images, full info, release date too
In November 2021, "HG 1/144 Gundam Helios" will be released.
Description of item
The "Gundam Breaker Battlogue Project", which links Gunpla and games, will be launched worldwide in the summer of 2021! !!
Gundam Breaker Mobile's main character "Gundam Helios" is now available in a design that brings together various Gundam designs!
Features Freedom Gundam wings and double satellite cannon with impressive connection method.
Various weapons such as beam rifle, large beam sword, beam shield, etc. are also included.
accessories
Double satellite cannon
Beam rifle x 1
Large beam sword x 2
Beam shield x 1
Foil seal x 1
Hand parts x 1 set
Price 2,530 yen (tax 10% included)