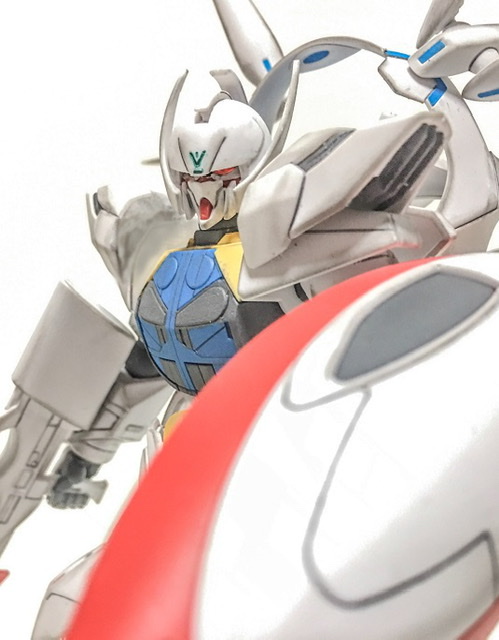 HG 1/144 Turn A Gundam NEO custom, images
From the Modeler:
Gunpla remodeled.
I also use Gundam Legilis and G Self Perfect Pack.
Legilis face transplanted, and the main camera has metal parts painted in red.
….basic beam rifle.
Equipped with shields on both arms for high defense.
It is also possible to deploy barriers using the bits of Legilis as well as the I field of Turn A.
I used it because the shape of the Legilis shield looked subtly A or ∀.
In addition to the thrust of the thruster vane, the power of the perfect pack is added, and the light wave propulsion of the Legilis can also be used.  The chest multi-purpose is equipped with a small plasma diver missile.
In full-fledged battle, fire a colony laser-class rifle while spreading Photon Torpedo, Moonlight Butterfly, and Legilis Bit!
Work by Captain_GYAN (twitter account)