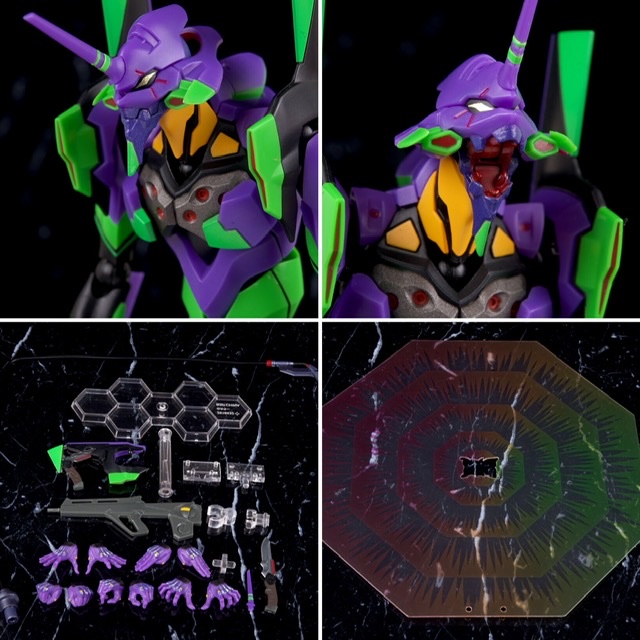 REVIEW: BANDAI on sale on June 25, 2020 ROBOT Spirits EVA-01 new theater version 5,500YEN (Attached: limited number of special display stand)
ROBOT Spirits
Evangelion First Unit
New Movie Version:
The first Evangelion machine is launched with new modeling.
The first Evangelion machine of "New Theatrical Edition" is commercialized with new modeling.  This product, which has evolved further from the popular 2010 edition, has achieved unprecedented reproduction of proportions and a natural and wide range of motion.
The ultimate mobile performance that allows you to pose naturally and as you wish.
A mysterious molding that faithfully reproduces the image in the play.
Includes parts that reproduce the development of the progressive knife.
Includes pallet rifle, progressive knife and umbilical cable.
Chest armor opens and closes.
The impressive scene in the play can be reproduced on the AT field.
Product specifications
Overall height: about 170 mm
Material: ABS, PVC
Set contents
・Main body
・Replacement wrist left and right 5 each
・Umbilical cable
・Pallet rifle
・Progressive knife
・Replacement shoulder armor (left)
・A.T.field (with dedicated pedestal)
Limited quantity benefits:
ROBOT Spirits EVANGELION first unit new movie version dedicated display stand
*The quantity is limited.  It will end as soon as it is gone.
*The privilege pedestal will be handed with the product at the time of purchase.  (It is not bundled or sent separately at a later date.)
*This campaign is not available at some stores and online shops.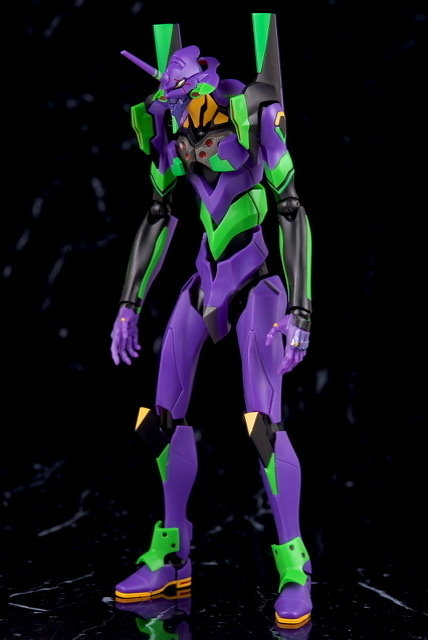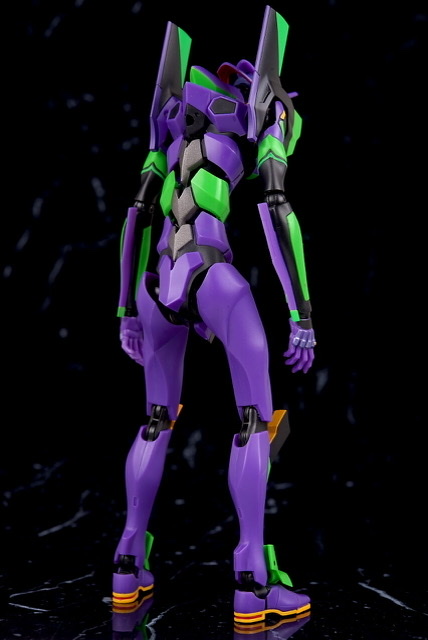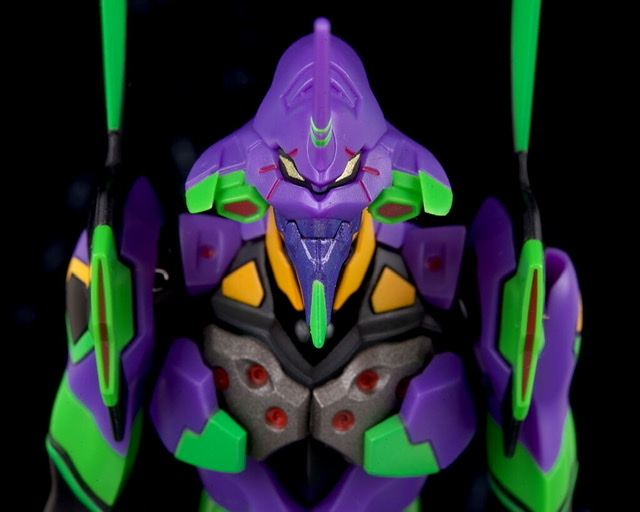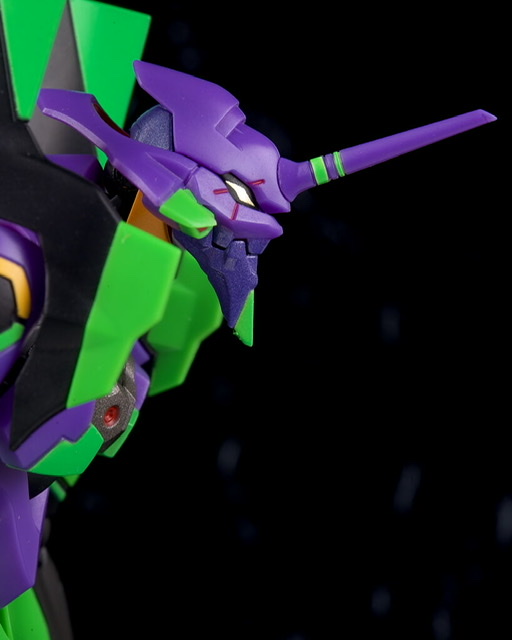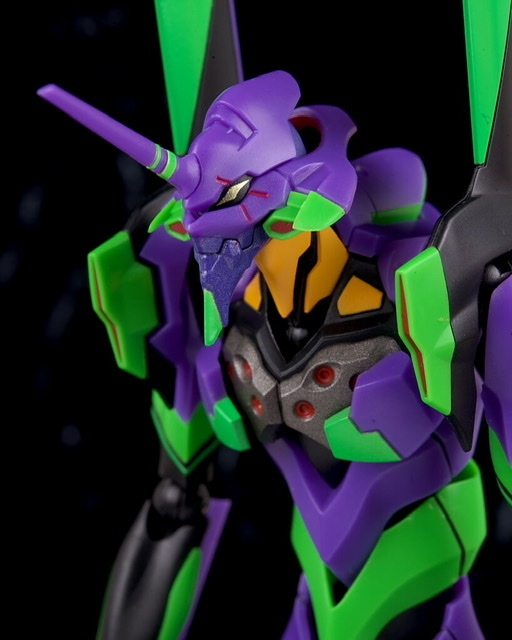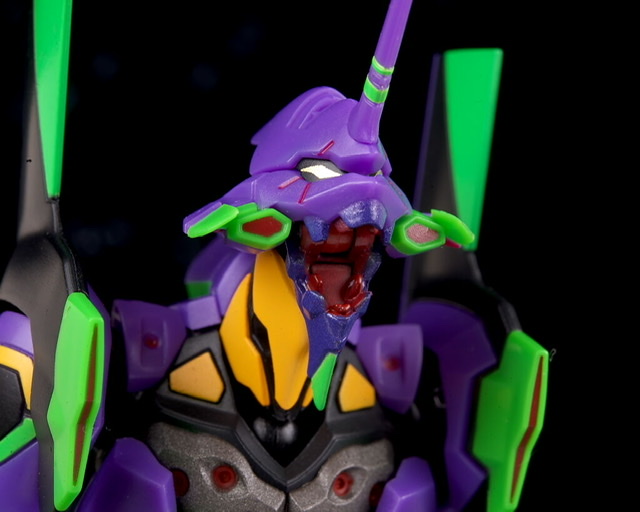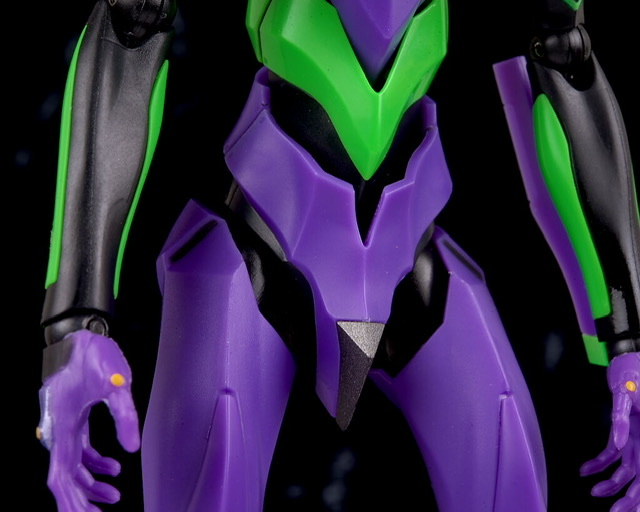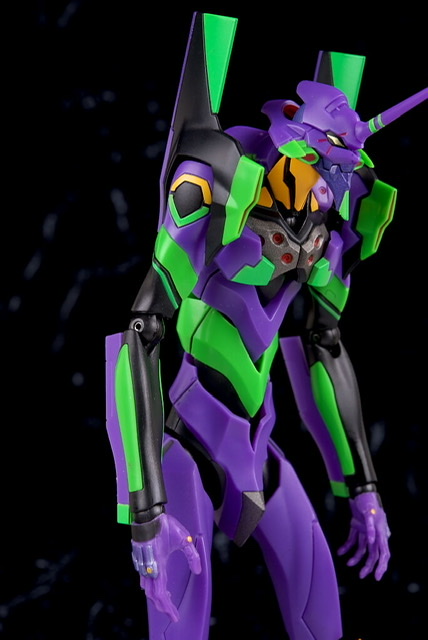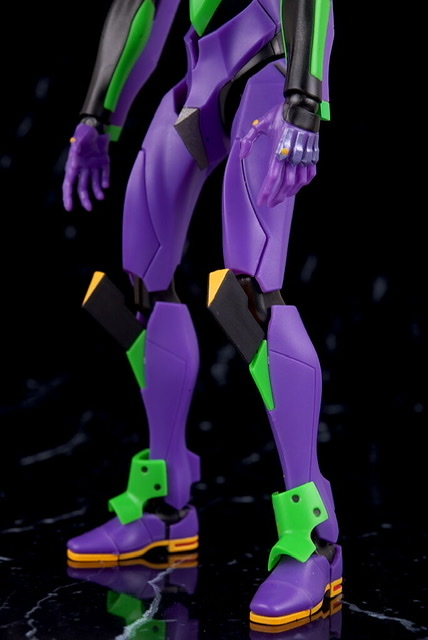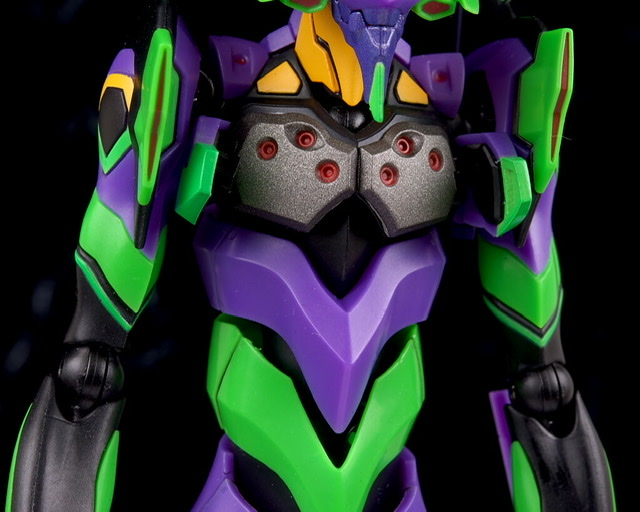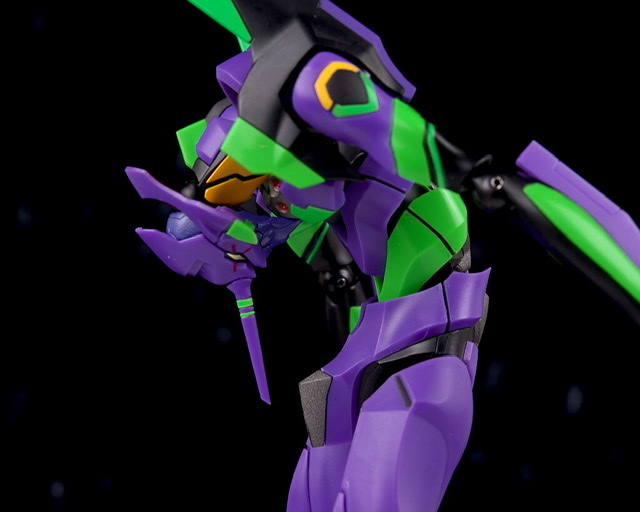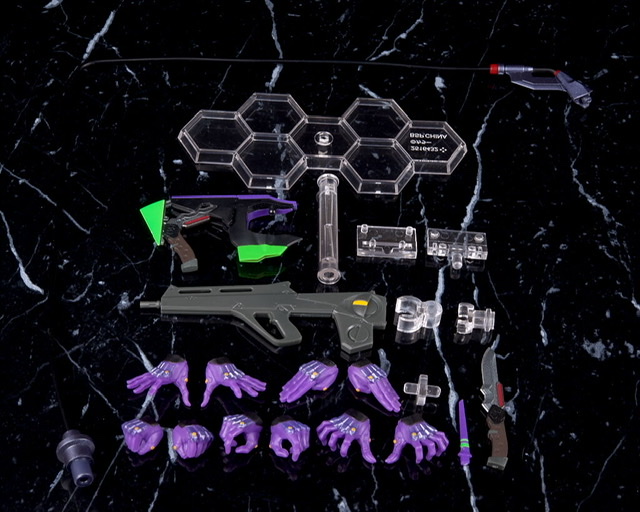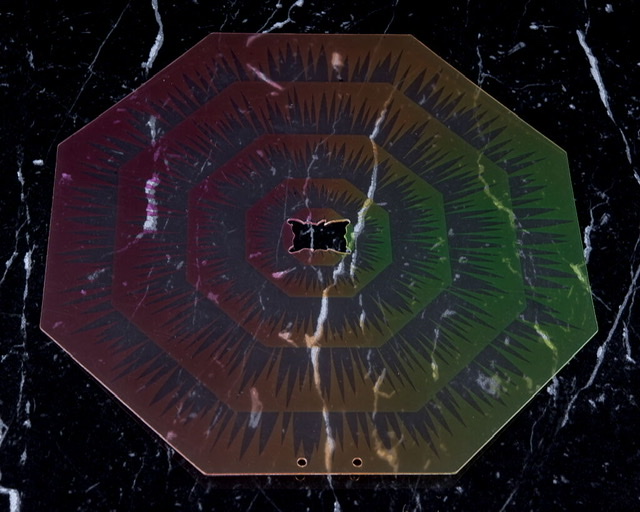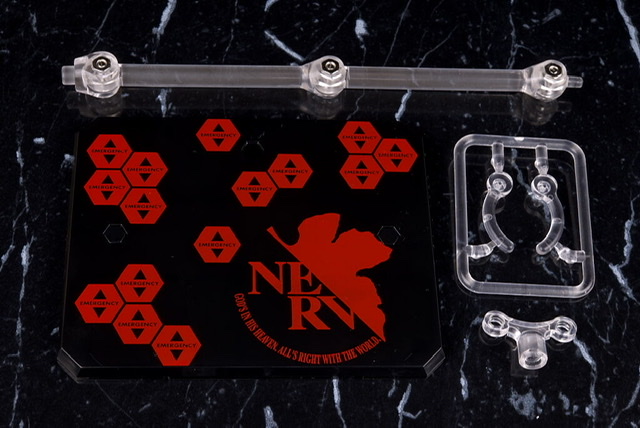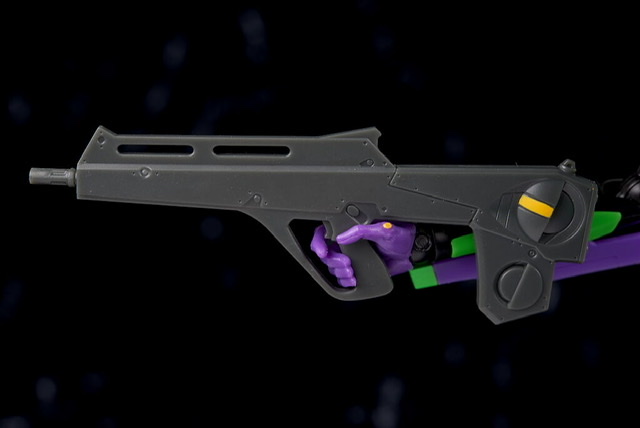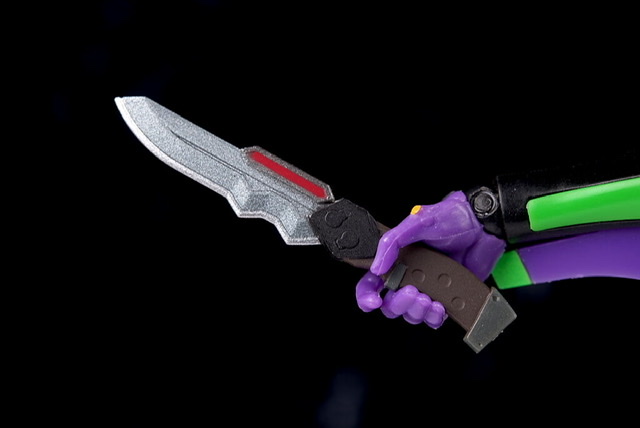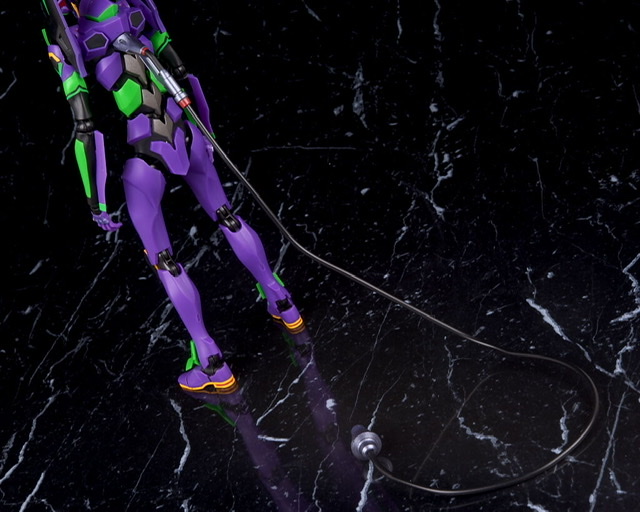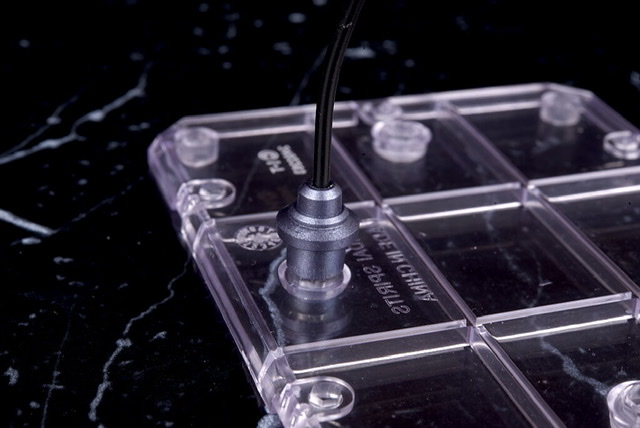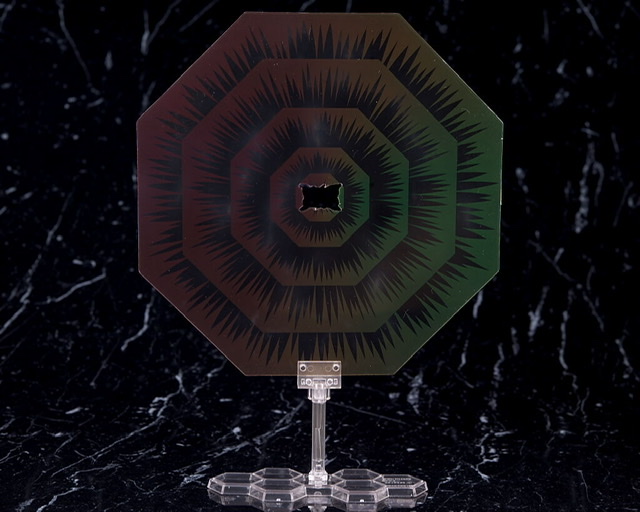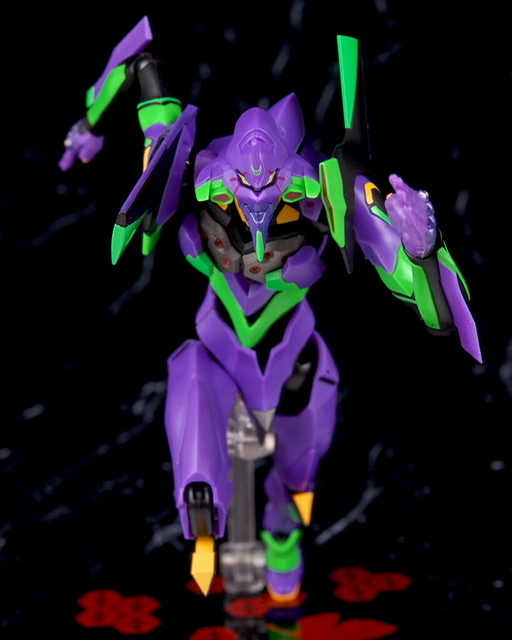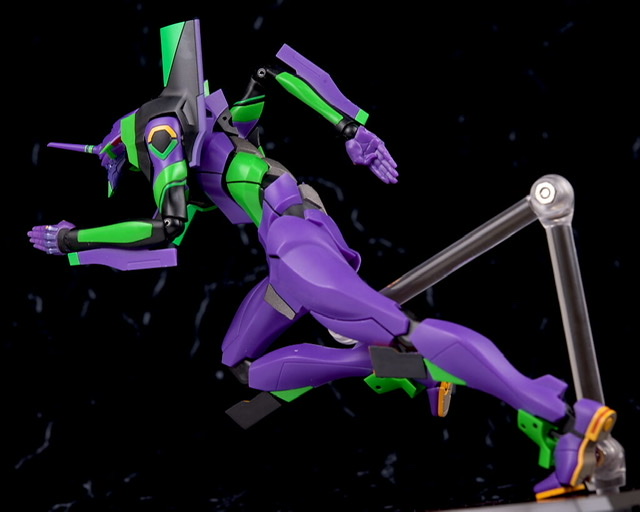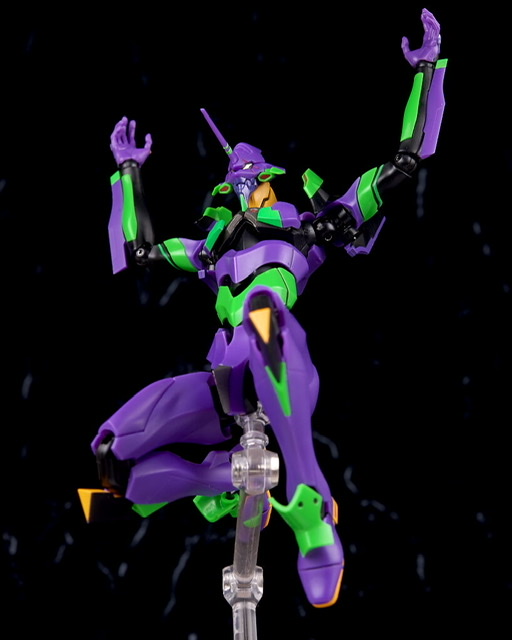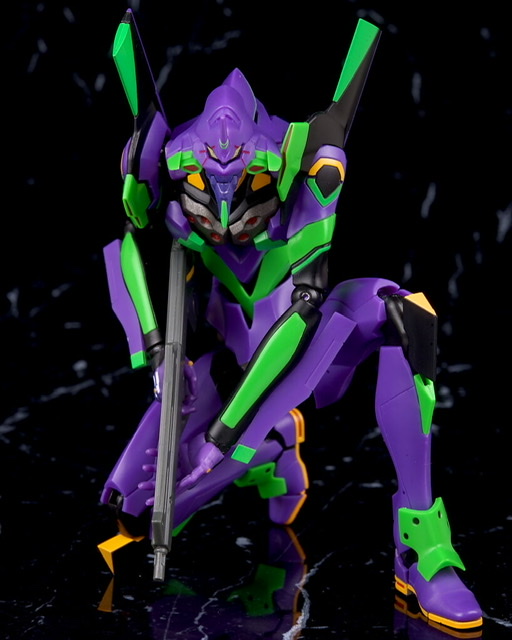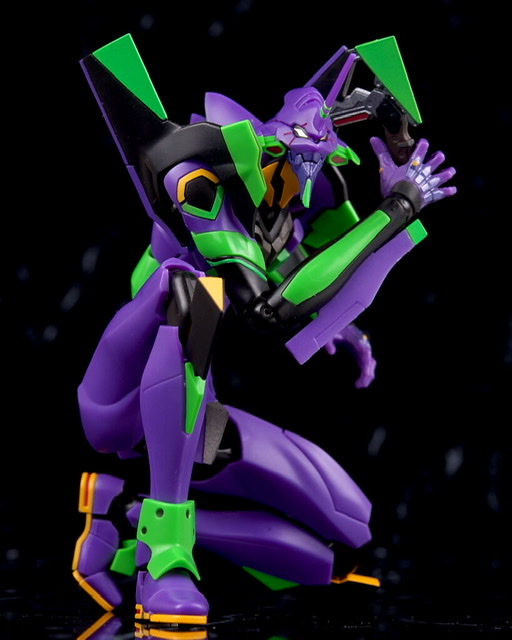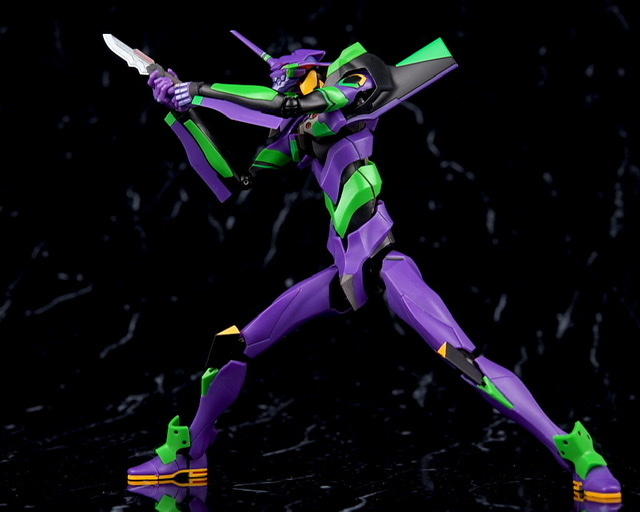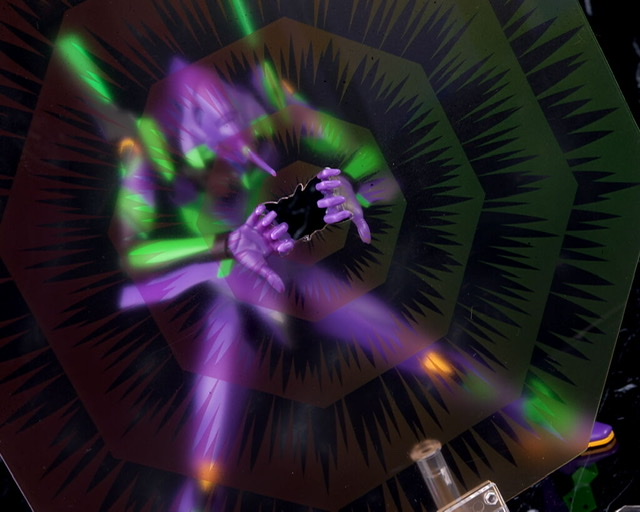 終わり。以上、ROBOT魂 エヴァンゲリオン初号機-新劇場版-のレビューでした。
旧版も股間がちょっと気になるくらいでそこまで悪い印象はなかったですが、流石今の技術でリニューアルしただけあり、比べてみると顔や細かい所のバランスなど結構違っており色々と進化してました。
可動も今回特別力を入れてる部分というだけあり、どこも非常に柔軟かつ関節部も目立たない作りになってるのでフォルムも綺麗で見栄え良かったです。
武器の種類なんかは最低限といった感じですが、本体の見た目や可動に関しては数多くの初号機の中でもかなり上位だと思うのでなかなかオススメです。
hacchaka net