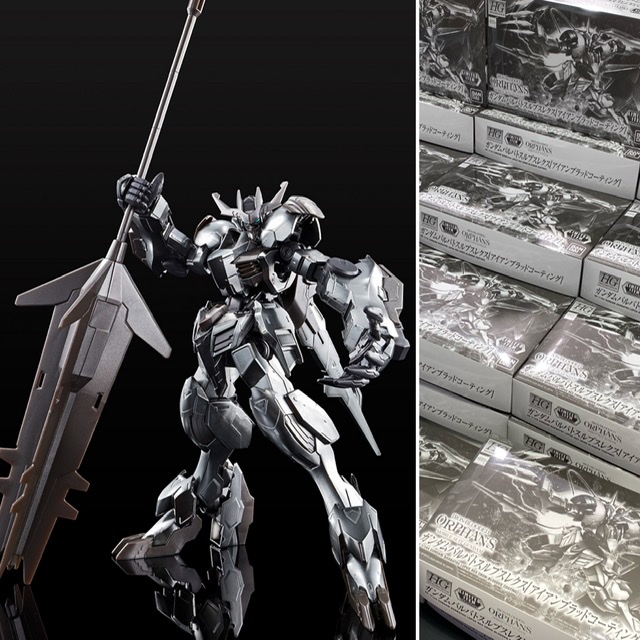 HG 1/144 Gundam Barbatos Lupus Rex [Iron Blooded Coating] is on sale at Gundam Base Tokyo/Fukuoka
Description of item
HG 1/144 Gundam Barbatos Lupus Rex is now available with a solid iron blooded coating!
Equipped with a super-large mace that exceeds the total height of Barbatos!  The grip of the super-large mace shrinks and you can attach it to your waist!
In addition to the clasped hands, open hand parts are also included!
Lead wire is used for the tail blade.  Sub arms are built into both arms and can be deployed!
Price: 2,750 yen (10% including tax)