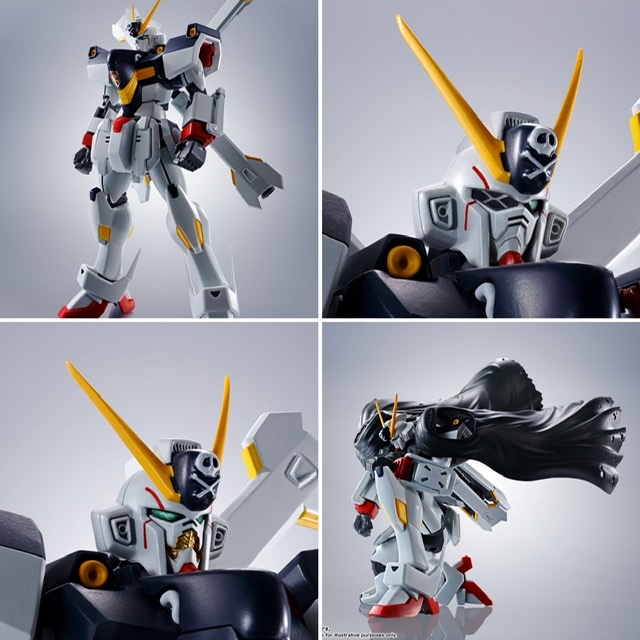 ROBOT魂 Crossbone Gundam X1/X1 Kai EVOLUTION-SPEC many new images
"EVOLUTION-SPEC" Crossbone Gundam X1 appears with completely new modeling.
Price: 8,250 yen (tax 10% included)
7,500 yen (excluding tax)
Release date: December 2020
ROBOT Spirit Cross-Gundam X1/X1 Kai appears as the second series of "EVOLUTION-SPEC" series, which summarizes the technological evolution of 10 years.
A model that combines a stylish silhouette with an in-work image created under the supervision of Yuichi Hasegawa.
Natural and wide range of motion, a variety of options.  The definitive edition of Crossbone Gundam embodied in a completely new form.
The knee-standing pose with the cloak worn can be reproduced in the play.
Two kinds of replacement face parts are included.
The parking form can be reproduced.
Beam saber x 2 included.
Beam Zumber included.  Beam Zumber and Buster Gun can be crossed to create Zambasta.
The heat dagger can also be attached to the legs.
Reproduced scissor anchor firing state with replacement parts.
Equipped with a screw web.
Brand marker and beam shield included.
Product specifications
Overall height: about 130 mm
Material: ABS, PVC
Set contents
・Main body
・Replacement wrist left and right 4 types
・Beam saber x 2
・Heat dagger ×2
・Scissor anchor x 2
・Brand marker x 2
・Beam shield
・Buster gun
・Beam Zumber
・Anti-beam coating cloak set
・Screw web x 2
・Two replacement face parts
・Grenade
・Joint parts for Tamashii Stage