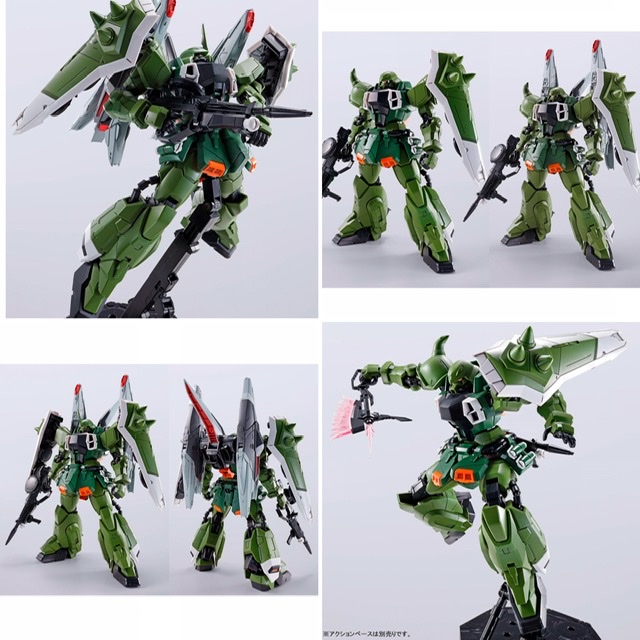 MG 1/100 Blaze Zaku Phantom/Blaze Zaku Warrior images info
Sales price 4,950 yen (tax included)
Acquisition points 49P
Reservation acceptance start 12:00 on August 21, 2020
Delivery date Scheduled to be shipped in December 2020
From "Mobile Suit Gundam SEED DESTINY", the new MS "Blaze Zaku Phantom" deployed in Zaft appears in master grade.
The Blaze is thoroughly reproduced with new modeling.  The green body color is reproduced with the molding color, and Zaku Warrior can also be reproduced by selecting parts.
-Reproduce the Blaze with new modeling!
Three-dimensionalized with the latest MG-compliant gimmicks and details of the "Blaze Phantom" to enhance mobility and firepower.
Equipped with a back missile pod deployment mechanism and a thruster opening/closing gimmick, the model is reproduced to match the body's proportions.
Large booster
Reproduce the opening and closing gimmick of the thruster hatch.  Reproduced in rich mold, including internal mechanical details.
AGM138 Firebee guided missile
The missile pod built into the Blaze tip is thoroughly reproduced.  Equipped with MG original gimmick for deployment gimmick when launching missile.
-Reproduce the body coloring with molding color!
Reproduce the green/dark green airframe coloring with the molding color.  Furthermore, the color coding of each place is realized by the fine parts division.
-Parts can be selected to reproduce Zaku Warrior!
It is possible to reproduce the Zaku Warrior of the normal deployment machine color colored in green by selecting parts.
-Water transfer decals including Zaft marks are included.
Attached armament: Beam assault rifle / Shield / Beam Tomahawk / High performance explosive shell