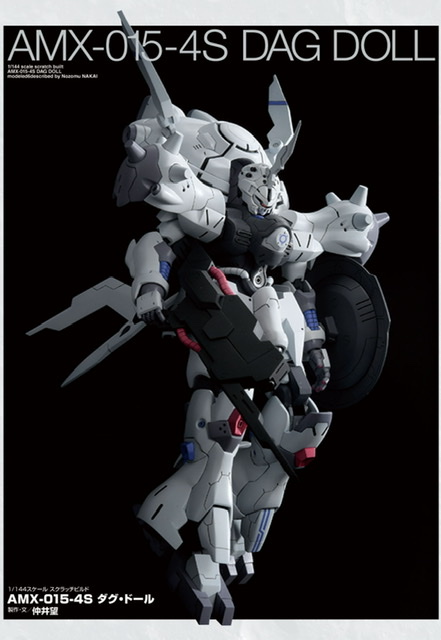 1/144 Dag Doll's scratch build: review
We produced 1/144 Dag Doll in the monthly Hobby Japan October issue released today.  I use HG Moon Gundam in part, but the basics are made by epoxy putty.  It took time, but I'm glad I could complete it.
Mobile Suit Moon Gundam (機動戦士MOONガンダム, 機動戦士ムーンガンダム) is a manga written by Harutoshi Fukui with art by Takayuki Kosai. It is published in Gundam Ace magazine by Kadokawa.
Neo Zeon:
* AMX-015-4S Dag Doll
* AMX-104L RS-Jarja
* AMX-117LG Gaz-L Grau
* AMX-117RG Gaz-R Grau
* RMS-117 Galbaldy β
* AMS-123X Varguil
* AMS-123X-X Moon Gundam
* AMA-103 Medussa