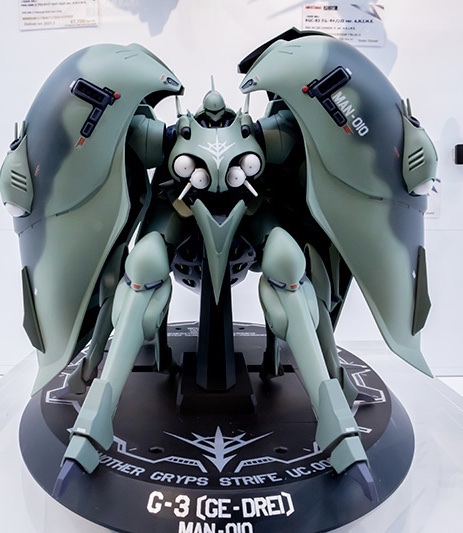 P-Bandai ROBOT魂 MAN-010 G-3 Ge-Drei New images
The MAN-010 G-3 [Ge Drei] is a transformable mobile armor that and debuted in the vintage Manga adaptation of Mobile Suit Zeta Gundam and subsequently appeared in the manga series Mobile Suit Gundam: The Revival of Zeon.
Sales price 29,150 yen (tax included)
Acquisition points 291P
Start accepting reservations August 28, 2020 16:00
Delivery date Scheduled to be shipped in January 2021
From 20:00 on August 28th (Friday), a special program to commemorate the commercialization of [TAMASHII NATIONS TOKYO] "ROBOT spirits SIDE MS MAN-010 G-3 Ge-Drei heavy coating specification has been decided.
The final weapon of the new type special unit "GEIST GRUPPE".
This product was created by the designer Kazuhisa Kondo's direct supervision.
Ultimate quality with high-level packing of molding, deformation, movement, and coloring in its overwhelming volume.
"The ghost of Zeon, awakening from a long sleep."
Appearance:
Mobile Suit Z Gundam
Main product contents
・Main body
・Replacement wrist left and right (weapon holder)
・Beam saber pattern x 4
・Beam saber blade x 2
・Landing gear
・Funnel ×10
・Complete pedestal
Main product materials ABS, PVC, die cast
Product size Overall height: approx.
190 mm
Left and right width: about 440 mm
Front and rear width: about 280 mm