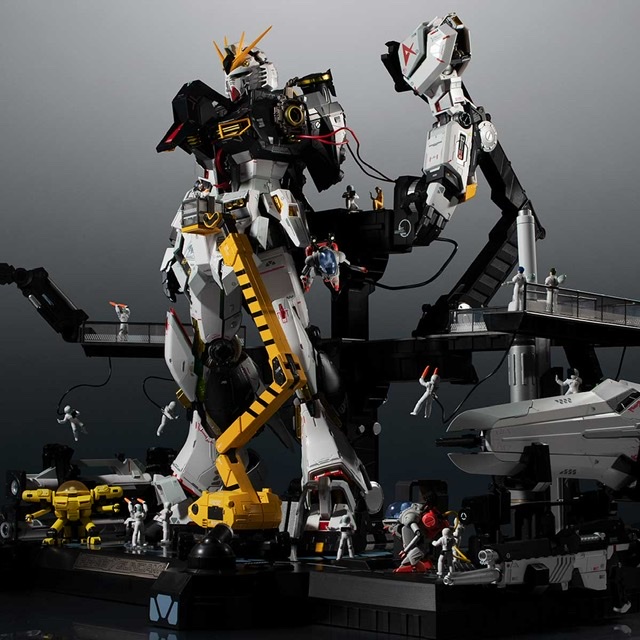 Option Parts Londo Bell Engineers for METAL STRUCTURE RX-93 Nu Gundam
METAL STRUCTURE 解体匠機 RX-93 νガンダム専用オプションパーツ ロンド・ベルエンジニアズ
Main product contents
Med
Zuck x 2
Elevator car
Maintenance arm set
A set of prototype long barrels
Camera guard set
Expansion pedestal parts
Med, Zuk supply station complete set
Amuro figure set
A set of chain figures
Bright figure set
Astonage figure set
Set of mechanic figures
Main product materials ABS / PVC / die-cast
CLUB TAMASHII MEMBERS Miles earned: 220 miles
* Premium Bandai cooperation is required after membership registration.
* Miles will be reflected when delivery is completed.
* Premium Bandai points will also be awarded as usual.
* For details, please check the dedicated site for "CLUB TAMASHII MEMBERS".
Before you buy: Please be sure to read.
*The actual product may differ slightly.
* Appearance such as coloring may vary slightly depending on the product.
* Product specifications and shipping dates are subject to change without notice.
* We may stop accepting orders when the planned number is reached.
Also, if there are many requests, we may accept it again.
* This product may be sold overseas.
Please be aware of the above before browsing.
Number of orders accepted: up to 2 per person
Sales price 22,000 yen (tax included)
Acquisition points 220P
Reservation acceptance starts 16:00 on September 11, 2020
Delivery date Scheduled to be shipped in February 2021
Londo Bell is the Earth Federation Forces' special forces unit in during the UC 0090s. It formed not long after the First Neo Zeon War. It was created to replace the Titans. It was the primary Federation group to see combat in Char's Counterattack.
Londo Bell was established on March 21, U.C.0090, after the First Neo Zeon War, and was tasked with investigating and fighting anti-Earth Federation activities.
Its headquarters were located in Londenion in Side 1, and among the organization's ranks were former AEUG and Karaba members. Londo Bell was first commanded by Bright Noa, with its mobile suit combat squads led by ace pilot Amuro Ray.
In the event of a major insurgency such as a Zeon uprising, Londo Bell would respond as the tip of the Federation's spear.
In UC 0093, former Zeon officer/AEUG leader Char Aznable returned, after being missing-in-action following the Gryps War. After occupying the refugee colony Sweetwater without firing a single shot, he publicly declared himself the new leader of Neo Zeon, and shortly thereafter started a new war against the Federation.
As a countermeasure, the military rapidly increased the size of Londo Bell in anticipation of the Second Neo Zeon War, which began in March UC 0093, backed by high-level government official John Bauer. During this conflict, Londo Bell was comprised of three Clop-class cruisers: the Ra Zyme, the Ra Kiem and the Ra Chutter, along with the flagship Ra Cailum. Its mobile suit squadrons consisted of 18 RGM-89 Jegans, a RGZ-91 Re-GZ and Amuro's personal unit, the RX-93 ν Gundam.
Londo Bell was the only active group that saw major action against Char's Neo-Zeon, chronicled in the full-length animated film Char's Counterattack, although Federation reinforcements were dispatched to assist much later on.
By UC 0096, as told in the serial novel and OVA Mobile Suit Gundam Unicorn, Londo Bell re-commissioned the AEUG's Nahel Argama battleship, the same vessel used during the First Neo Zeon War. The Nahel Argama was equipped with 8 RGZ-95 ReZELs, 5 Jegans, and 1 MSN-001A1 Delta Plus. The task force's fleet size, however is unknown, though it is likely larger following the Second Neo Zeon War. Despite facing hardened veterans and fierce resistance, Londo Bell dealt a decisive blow to the Neo Zeon remnant known as "The Sleeves", and destroyed their shipyards, insurgency cells as well as most of their fleet.
During the UC 0120s, Londo Bell saw some action against the Crossbone Vanguard. While the specifics are unknown, Londo Bell possessed two RX-99 Neo Gundams, although both were destroyed in a battle against the Crossbone Vanguard while serving aboard the Bladewood battleship. Londo Bell's size at this time was unknown and was never mentioned again after the Cosmo Babylonia Wars.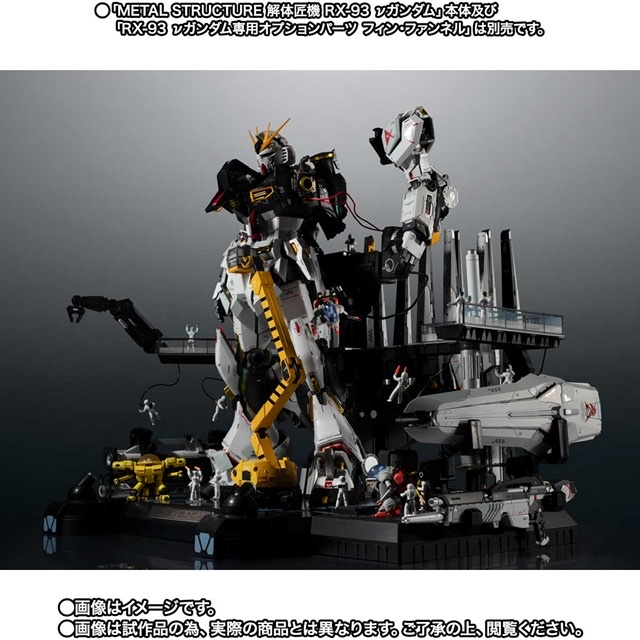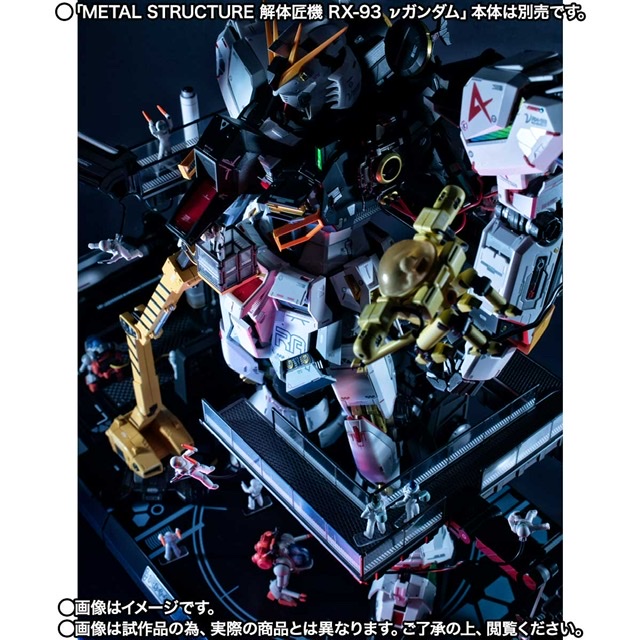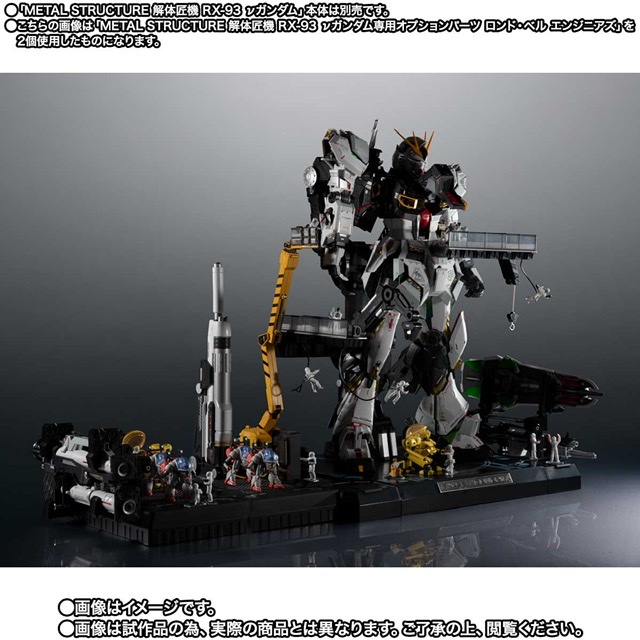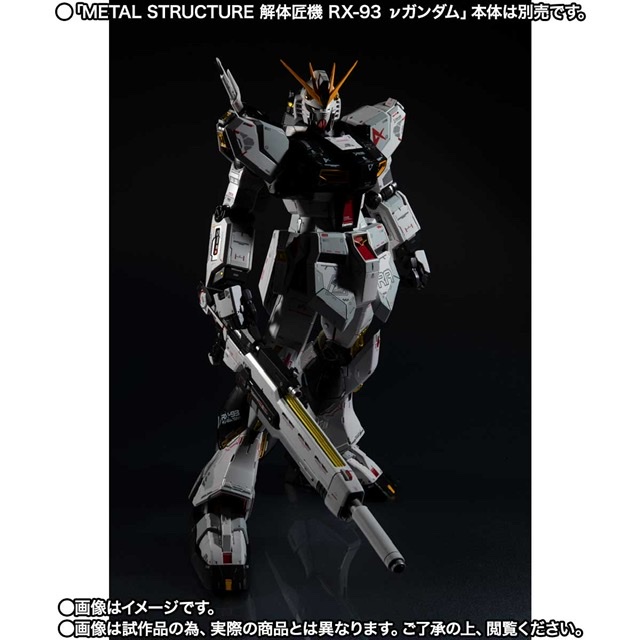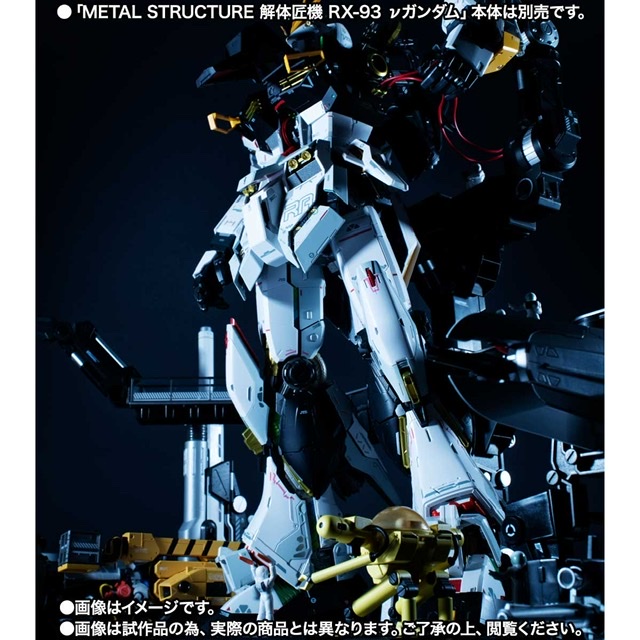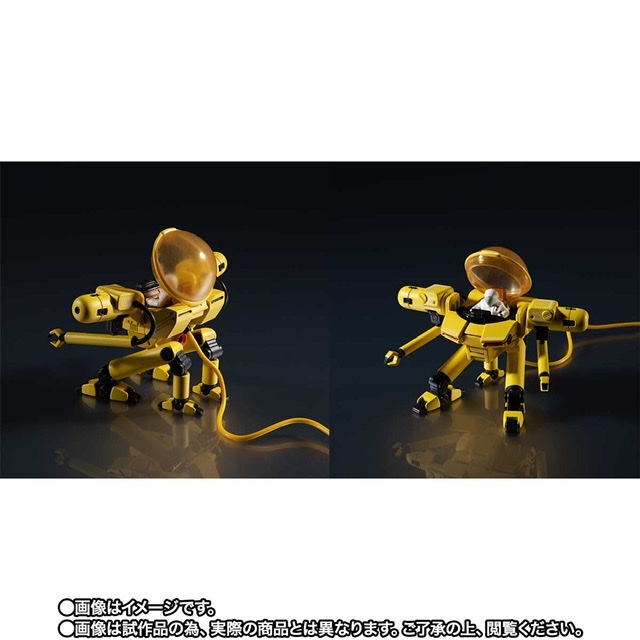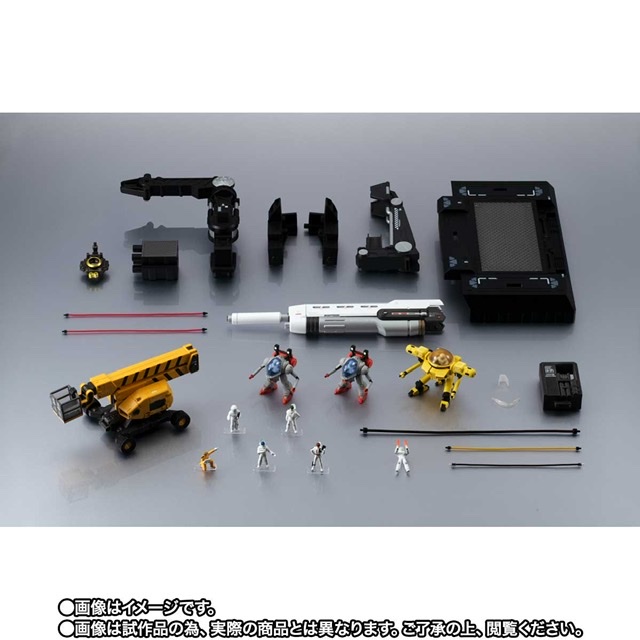 Here below click to enlarge view