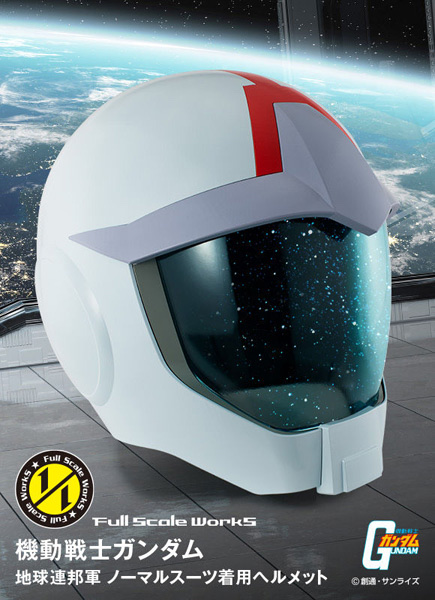 "Full Scale Works Mobile Suit Gundam Earth Federation Forces Normal Suit Helmet", which is currently accepting pre-orders at Premium Bandai, will be closed at 23:00 on October 5th (Monday). Scheduled to be shipped in January 2021, the price is 30,800 yen (tax included).
Amuro Ray's white "Earth Federation Army Helmet" from "Mobile Suit Gundam" has finally appeared in the 1/1 scale Full Scale Works series.
The total height of the helmet body is about 35 cm, and ABS is used as the material to reproduce lightweight and realistic modeling.  The clear blue visor is removable, and you can enjoy two patterns, one with and without it.  A dedicated pedestal for the display is also included.
Enjoy the display model that will take you to the Universal Century, pursuing a world view with the power unique to 1/1 scale.
* This is a display-only model.  Please do not wear it.
Full Scale Works Mobile Suit Gundam Earth Federation Forces Normal Suit Helmet
Price: 30,800 yen (tax included)
Product shipping: Scheduled for January 2021
Product size: Height approx. 250 mm, depth approx. 270 mm
【set content】
Colored finished product
Dedicated pedestal