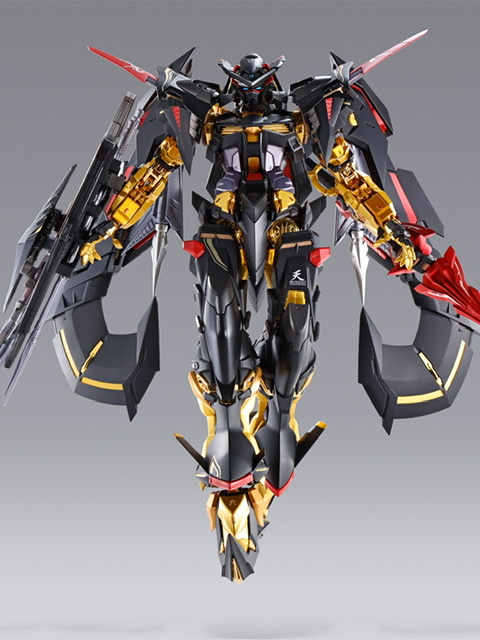 In April 2021, "METAL BUILD Gundam Astray Gold Frame Amatsu Mina (Princess of the Sky Ver.)" Will be released
With a luxurious matte texture and overwhelming play value with new weapons, the latest specification Ten Mina that appears in "Princess of the Sky" has arrived.
The popular "Ten Mina" appears in the latest series "Princess of the Sky". The characteristic jet-black armor is expressed in a luxurious matte color. In addition to the conversion to "Ten Mina C", which will be the first reproduction in history, it is equipped with a number of new weapons by designer Junichi Akutsu. It is a specification that further increases the play value, such as adding a clear effect. In addition, it is compatible with the MSV project "Alternative Strike", and it is possible to attach striker packs, etc. to compatible aircraft.
Product specifications
Overall height: Approximately 180 mm
Material: ABS, PVC, die-cast
Set contents
・ Main body
・ Magano Ikutachi
・ Two types of replacement left wrists
・ 6 types of replacement right wrists
・ Replacement right arm
・ Replacement waist armor
・ Okitsunokagamiten
・ Tsumhanotachi
・ Trikeros heaven
・ Totsukanotsurugi x 2
・ Wire unit for Magano Shirahoko x 2
・ A set of clear effects
・ Weapon joint set
・ Backpack joint (for Astray, for strike)
・ A set of dedicated pedestals
*
* Price: 27,500 yen (10% tax included) 25,000 yen (excluding tax)
* Release date: April 2021