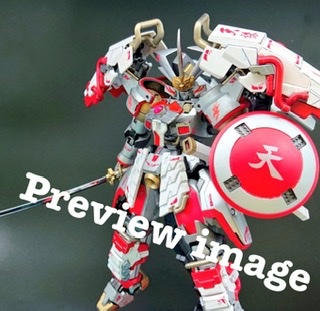 Mixing Build. Master Grade 1/100 Musha Tallgeese: images, info
From the Modeler:
I want to make everything look like a warrior, so I tried to make Tallgeese, as a warrior. (Musha)
There are fewer poses than usual, but please have a look until the end
Previous
As usual, MG Tallgeese is dressed in the armor of MG Shin Musha Gundam .
Kampfer and Susanowo are used for the placket of the helmet.
Even OZ should have engineers who like warriors….Armed with only a sword and a shield
rear
The back is normal
The color scheme this time is silver, white, and red, which is Japanese-like, so the round back and shield are red in the image of the Hinomaru.
Work by dt0822a (twitter account)