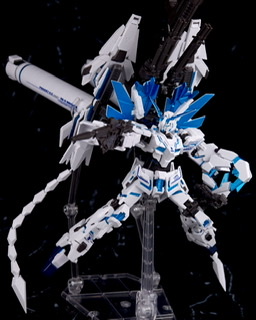 This is the review of ROBOT Spirits Unicorn Gundam Perfectibility Divine (Premium Bandai)
ROBOT魂 <SIDE MS> ユニコーンガンダム ペルフェクティビリティ・ディバイン
Selling price 13,200 yen (tax included)
Earn points 132P
Reservation acceptance closed September 22, 2020 23:00
Delivery date December 17, 2020 Shipment
Premium Bandai Online Shop
Based on the Mobile Suit Gundam UC Perfectibility short, this RX-0 Unicorn Gundam is fully armored and ready for battle! By rearranging its weapons, both Full Armor Gundam Plan B and Unicorn Gundam Perfectibility can be reproduced. Also this set has wide variation of weapon combinations such as Hyper Beam Javelin and Beam Gatling Gun.
Box Contents
* RX-0 Unicorn Gundam figure
* 3 Pairs of hands
* Armed armor XE
* Armed armor BS
* Armed armor VN
* Armed armor DE
* Hyper beam javelin
* Full armor weapon set
* Joint set
* Stage set
* Instructions
Pics End with Armed Armor BS. This is the review of ROBOT Spirits Unicorn Gundam Perfectibility Divine.
The ROBOT Spirits unicorn is familiar because there are many variations, but this time it will be released in a new form with all armed armors.
Since the original is old, there are places where it is worrisome that it is movable, but the combination of white armor and blue psycho frame looks good, and thanks to the marking, the sense of precision is increased, and the silhouette with all the armor is cool.
However, the ease with which the bazooka came off when fully equipped and the lack of stability of the propellant tank were quite stressful, so I wanted them to devise something like making a new joint.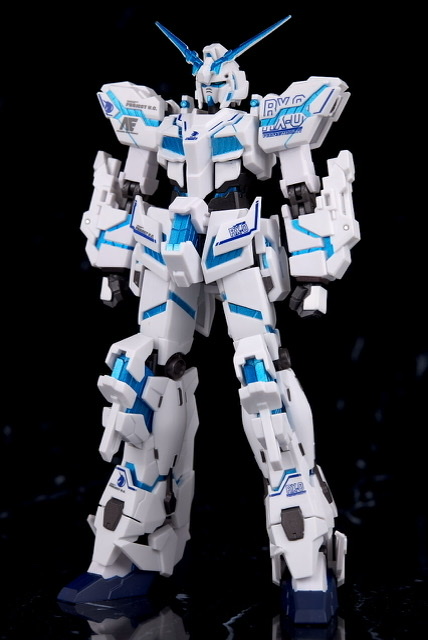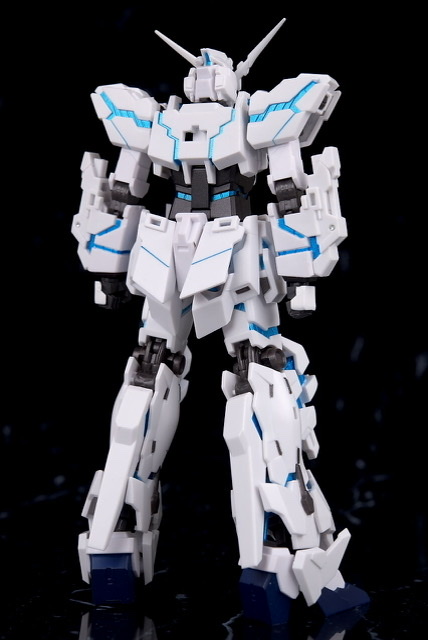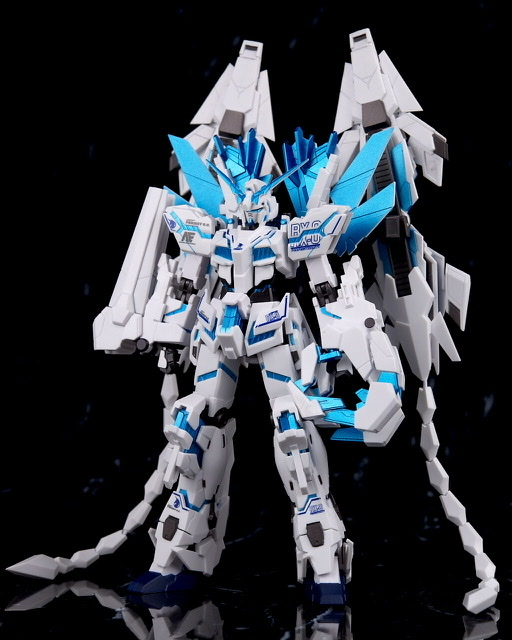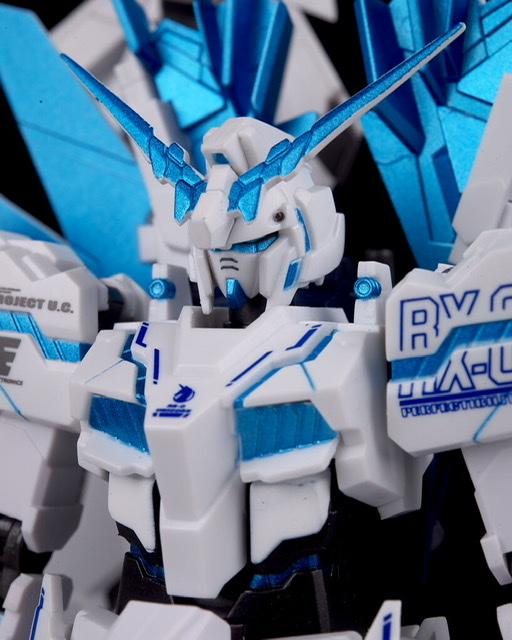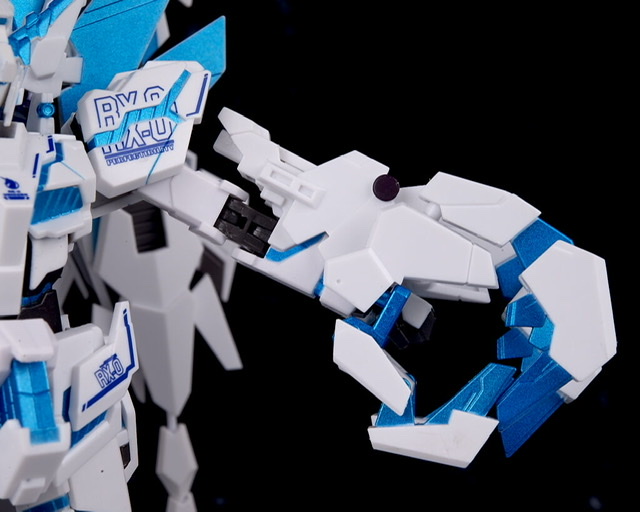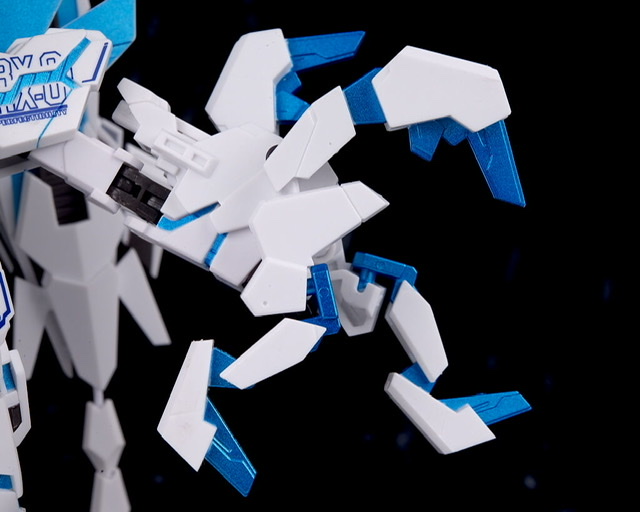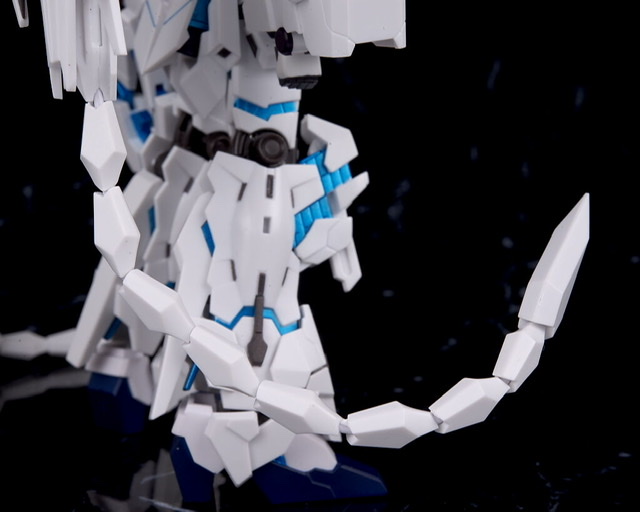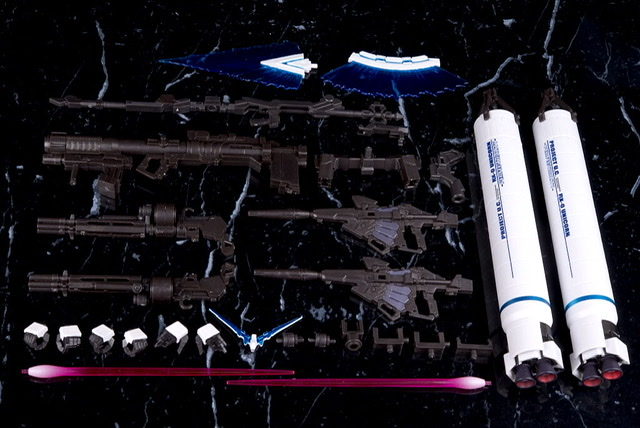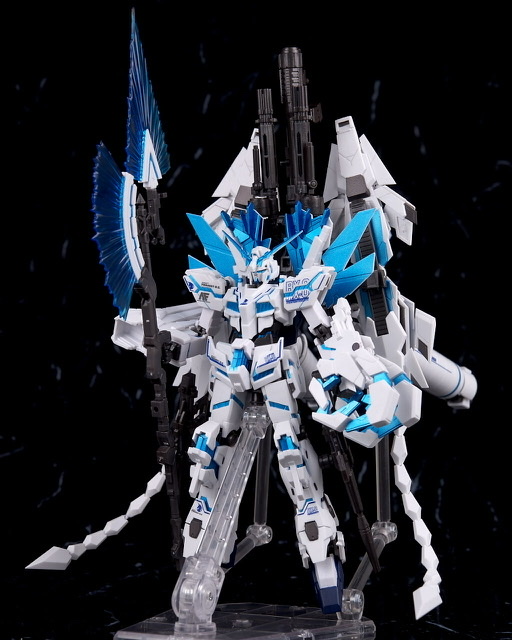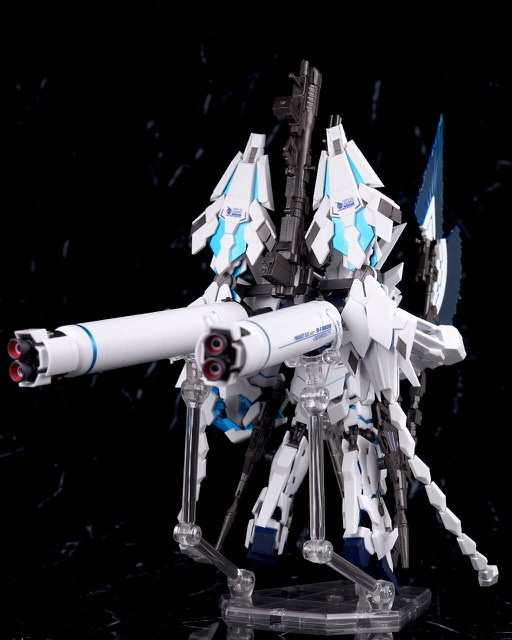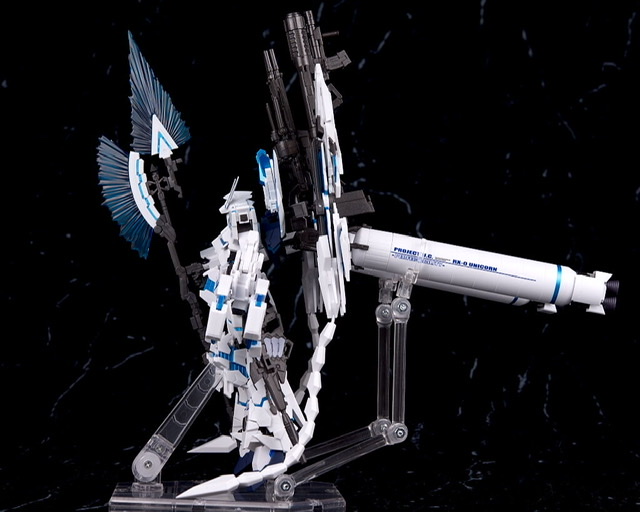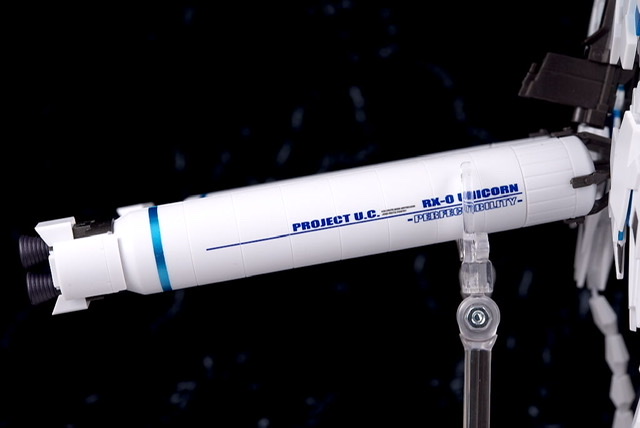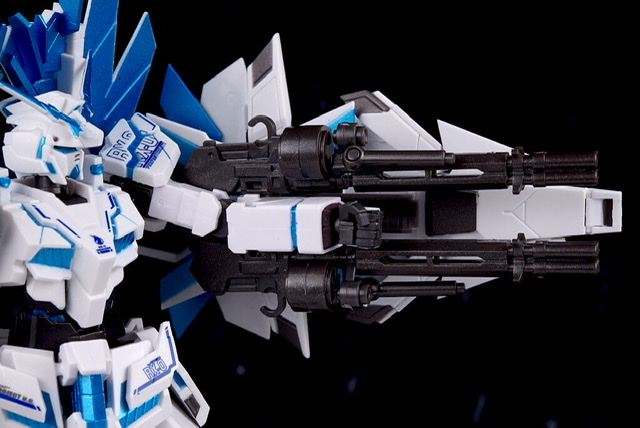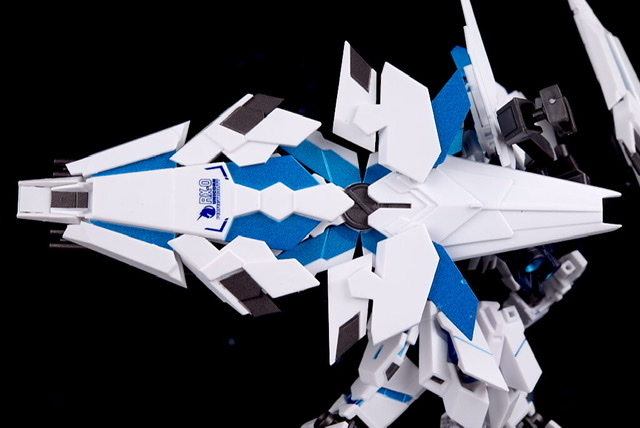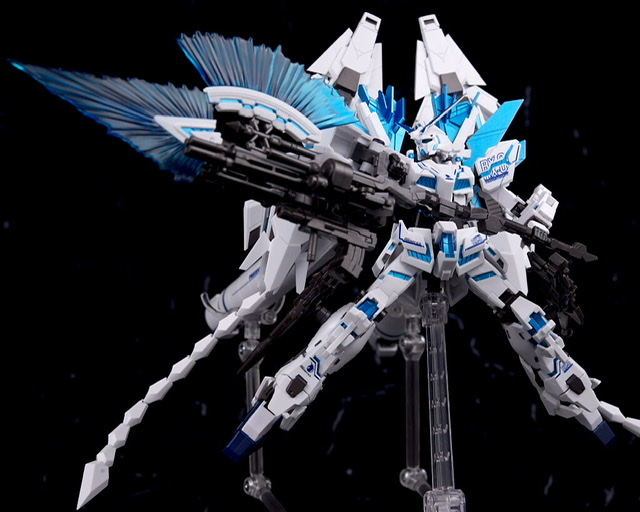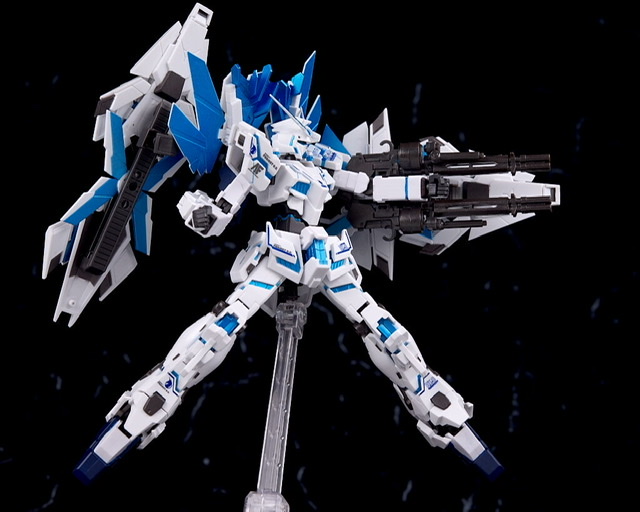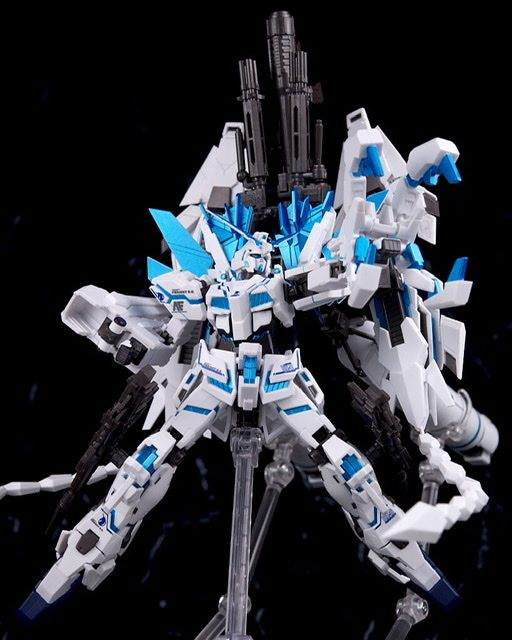 Images hacchaka net