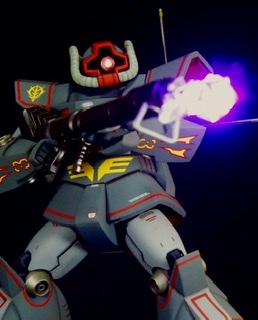 Old MSV kit Prototype Dom improved: images, wip, description
From the Modeler:
This prototype dom was the first Gunpla I bought during the Gunpla boom long ago.
Of course, it didn't assemble well, and a black lump was completed without adhesive or painting …
And it 's a revenge!
Using the current technology, I tried to make not only the proportions but also the movable and painting in a modern style.
It looks like Zaku, but it has the joints of the HG Origin old Zaku inside.
The fuselage is vertically divided and narrowed. The integrated face is also separated and movable.
The upper arm and torso are new. The armor of the sneak has been extended.
The mono eye is also movable.
Bazooka mixed with the old Zaku Bazooka. It is designed to expand and contract in consideration of catching.
Work by スズメバチ EZY
aka suzumebathi_999 on Twitter