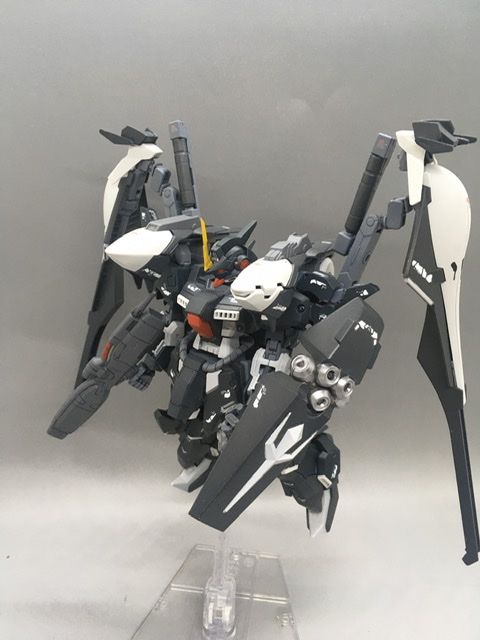 Custom build HGUC Todesritter Ra: info from the Modeler and images
From the Modeler:
From the side. I made a handle with junk parts so that the shield can be held coolly. Hand parts are from Kotobukiya.
One of the highlight gimmicks, hidden arm deployment!
Original elements from here. The connection parts have been processed so that they can be equipped with Hrududu II expansion parts.
Winch cannon deployment
In fact, it is compatible with incom containers. I also wanted to take a picture of the incom development, but I gave up because it was difficult to take a picture because it fell off …
As of January 31st. I wanted to strengthen the Todesritter , so I added Hrududu II. I haven't done much processing.
I just finished the basic painting. This time it took time to apply the decals from now on.
Work by Ryoui
Ryoui_gunpla (on Twitter)