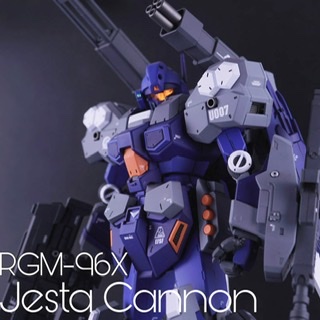 Custom build MG Jesta Cannon. Modeler's info, images
From the Modeler:
I made MG Jesta Cannon
Originally full of details, Barbatos's additional armor was mounted on the back
In addition, i have improved the details with a few streaks and third-party parts.
A 100% glitter sticker is attached to the face and rifle to give it a glittering feel.
A neodymium magnet is installed in the armor of the left arm so that a rifle can be attached.
What I was very worried about this time was the combination of blue.
Work by ばんばん
aka: guwagroup (Twitter account)