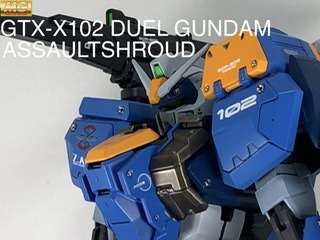 Improved MG GAT-X102 Duel Gundam Assaultshroud: closeup images, info
From the Modeler:
This is the Gunpla since FAZZ!
The design has been written for MG, so the style is very good!
The decals are all water slide decals, not the ones included in the kit
The round thruster is opened with a pin vise and a metal nozzle is embedded to form a multi-layer structure.
Increase the amount of information using metal balls as a whole, not just the fuselage
The scope of the beam rifle uses a green lens, and the grenade launcher is painted separately
A metal nozzle is embedded in the shoulder armor and a small thruster is added.
Work by: metya
aka: YRME7USAbHHKHhN (Twitter account)