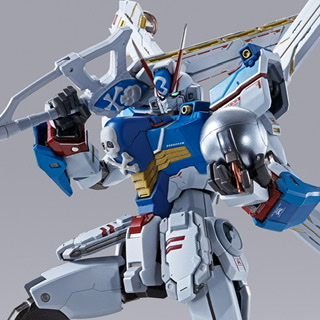 P-Bandai METAL BUILD Crossbone Gundam X3: release date, official images, full info
Crossbone Gundam X3, the "Third Blue Pirate", is now available in METAL BUILD.
Includes a number of weapons, including the "strongest shield" I-field generator on his arms and the "strongest halberd" Muramasa Blaster.
Equipped with a shield with hook and scissor functions based on the settings of the original author, Yuichi Hasegawa.
In addition, the pedestal of EMA-06 Elegolea supervised by Mr. Kanetake Ebikawa himself who worked on the MS design in the open call for participants at the time of serialization is attached.
It is a luxurious specification that can reproduce the impressive scene that Crossbone Gundam X3 unfolded in the first team.
Main product contents
Main body
Replacement head
Replacement left wrist 4 types, replacement right wrist 5 types
Replacement antenna parts
Core fighter
Buster gun
Warhead
Muramasa Blaster
Muramasa ・ Blaster joint
Effects for Muramasa Blaster
Beam Zanber
Beam ・ Zanber blade 2 types
Beam shield x 2
Heat ・ Dagger blade × 2
Beam saber blade x 2
Chain for scissors and anchors x 2
Joint parts for core fighter
Chain web × 2
A set of dedicated pedestals
EMA-06 Elegolea pedestal set
Main product materials ABS / PVC / die-cast
Product size Overall height: Approximately 170 mm
Selling price 28,600 yen (tax included)
Earn points 286P
Reservation acceptance starts March 26, 2021 16:00
Delivery date Scheduled to be shipped in August 2021