This is the P-Bandai ROBOT魂 MSV Gouf Flying test type Ver.A.N.I.M.E. Review
This is a Premium Bandai limited edition.
Aiming for Gouf's solo flight, strengthening the vernier of each part and concentrating on the legs of the thermonuclear rocket engine succeeded in vertical climbing at low altitude during the test, but the short cruising range due to the problem of fuel load became a problem. This time, a community of contact VTOL aircraft for the atmosphere of the Principality Army is also included.
Price 7500 yen excluding tax.
The distinctive colors of brown, metallic brown and light blue green are also marked on each part.
I personally prefer this color scheme to the blue MS that appeared in episode 12 of Z.
The legs are also large and the shape with air intake is also interesting.
You can move the mono eye left and right by removing the upper part of the head.
Includes spare antenna parts, replacement wrist parts, giant buzz, community set, vernier effect set, and wrist storage deck.
spare antenna part, and this time it is thin and sharp, so you need to be careful about damage, so it is nice to have a spare.
wrist part that comes with left and right weapon holding wrists and two types of left and right flat wrists, and can be mounted on the wrist storage deck.
Being the wrist parts are finger vulcans, there is no weapon-holding wrist angle or gun-holding wrist that always comes with it.
vernier effect, with 4 curved axis joint types and 2 linear axis joint types included.
VTOL:
The cockpit is reproduced with green clear parts, and there is a 3mm joint hole on the bottom so you can float it on a display
Since the wings are thin, you need to be careful about damage.
There are two pilots in the cockpit.
You can reproduce the landing posture by removing the lid part at the bottom and replacing it with the landing gear deployment part.
I'm happy with the detailed specifications around here.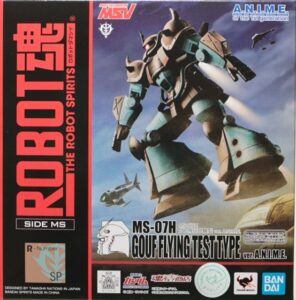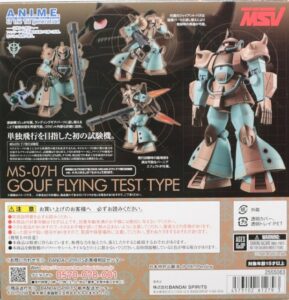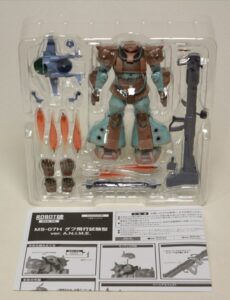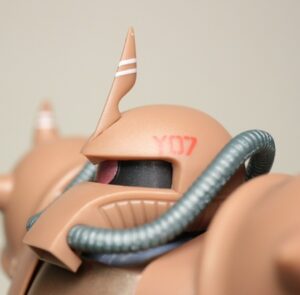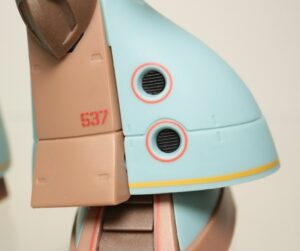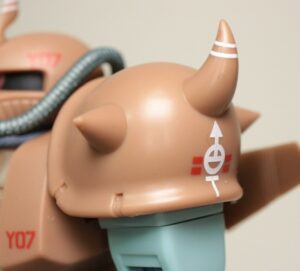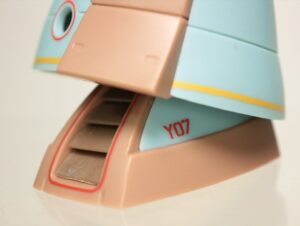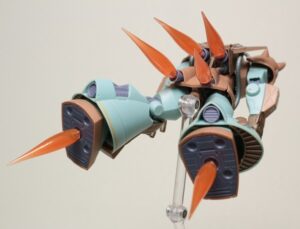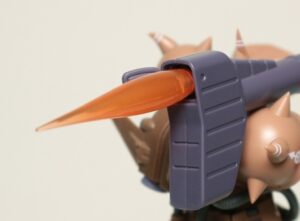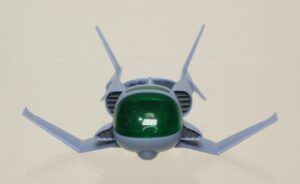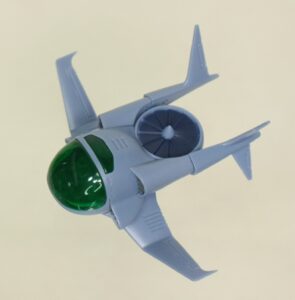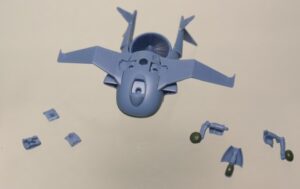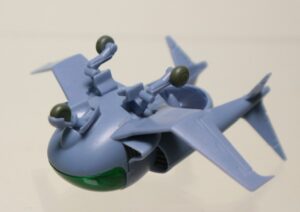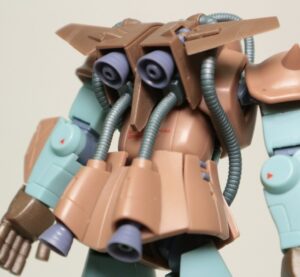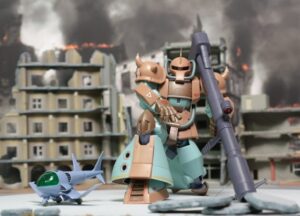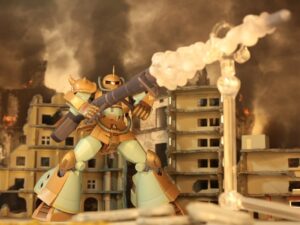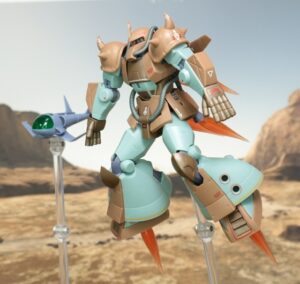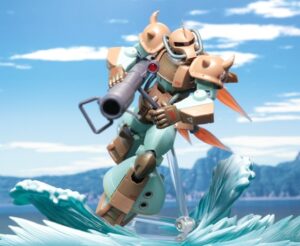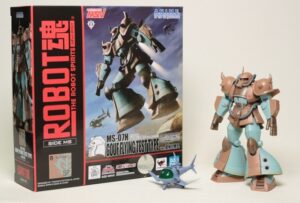 Images vega0083 blog fc2 com