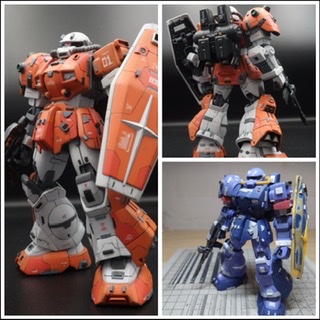 ヒロハル's HGUC Hi-Zack Test Type (Modified): many images, info and credits
I modified the HG Hi-Zack to make a test type. In addition, it is different from the official setting because it was created with my arrangement.
All parts other than the head pipe have been omitted and changed to other parts.
As a test type, it is equipped with RX-78 beam rifle and shield.
Since this is a test type, there may have been many unreasonable demands, so some scratches and dirt from the test are included.
At the end
There were various things that went wrong during production, and I couldn't do what I thought 100%, but I would like to reflect on the problems that came up this time and connect them to the next one.
Thank you for watching until the end.
Work by ヒロハル
@hiroharu49 on Twitter