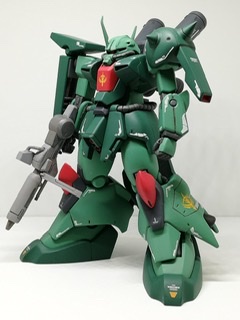 Remodeling HGUC Zaku III Custom Mashymre custom: images, info
I made the Zaku III Custom, which is famous for the HGUC early difficulty kit. It is cut, pasted, and piled up.
RG Sinanju decals are used for marking.
I tried not to make it yellowish green such as Geara Doga
The surface is undulating on a pretty good salt plum. The indirect position is also unique, and I can't stand it obediently.
The moment when you can't go back.
If you can adjust the indirect position of the lower body when you cut and paste the torso, I feel that it is quite so.
A little cute photo on the way.
Work by @Momohiki0928