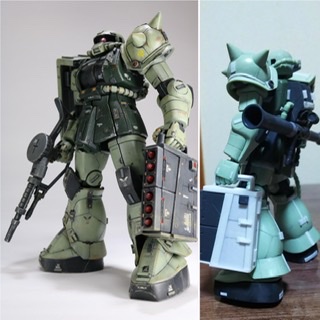 MS-06R Zaku II custom, weathered. Many images
I have created a mass-produced Zaku in HG scale
Detail improvement by plastic board and addition of streaks. Weathered.
I had to remove the foot pipe every time to attach the missile pod, so I made his container to carry the missile pod and a little supplies.
With the image of a descent from a gau.
Because it is under gravity, tilt it a little.
Work by ヒロハル49