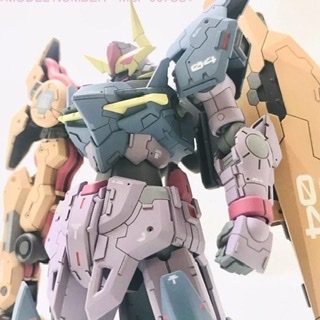 Improved and Customised HGBD:R Seltsam: images, info
The part that changed its shape was that both shoulders were moved inward and the belly was extended by about 2 mm. It had very beautiful proportions.
The feeling of despair when it came out was amazing. It was strong like a fool, but I like the fact that it is not too fantasy because it is a high ranker and there is a good reason for it to be strong.
One piece with a hyper death transformer. It's big.
I noticed it was completed. If you hold it, the numbers will be reversed. It's a mistake lol By the way, I decided the numbers appropriately.
The weapon is too big and I can see the limit of the shooting booth lol I am not good at shooting.
The details have been improved overall. I'm trying to make adjustments so that it doesn't get too noisy. The color is also original as long as it does not deviate too much from the correct setting.
The angle that looks up is cool. I like the thick-legged Gundam type (Providence, etc.).
Work by LEDsen