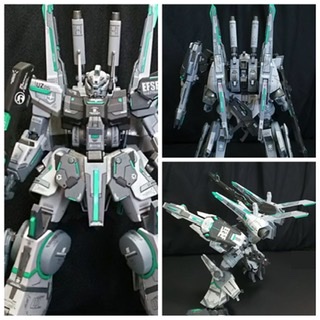 Mixing Build HGUC Silver Bullet Blast Master: info, images and credits
I use GM Head to line up with Jegan and Jester.
The Mega Beam Launcher is transplanted from ReZEL, and the shoulder and front armor are transplanted from Jegan Blast Master.
Side view
Rear view. The beam rifle can be hung behind.
Thank you for watching until the end.
Work by @UZ00831 on Twitter