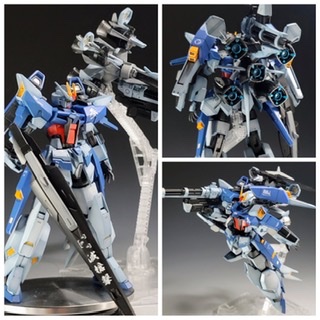 Mixing Build HG MBF-02 AQM/E-X04+O Thunderbolt: images, info and credits
Let's make my EG strike!
Separated from the gun barrel striker
Also, I wanted to use the Chinese character decal I bought recently, so I tried to put it in as "Sword Attack"
This is a back shot. (Watch photo)
Inside the vernier is Cosmo Meta Blue.
The Gatling gun of the gun barrel striker has been slightly modified so that it can be equipped.
Gundam AGE
Strike Gundam
Work by @digouter08 on Twitter