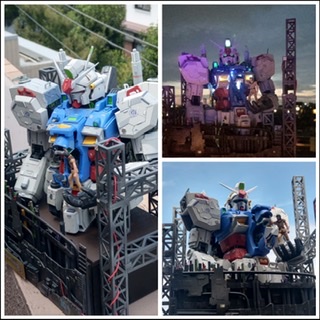 A new full-scale Gundam under construction in the city! 1/48 Diorama Gundam GP01 (RX-78 based): images, info and credits
Around May, I saw an advertisement for 0083 in a magazine, and I received a signal that Toshihiro Kawamoto's illustration was really emo.
I'll post it on Orazaku
Although the object is 1/48, it is compact because it is only the upper body
I did my best on the side
The body of this work is around the cockpit hatch.
I was troubled by the interpretation of the opening and closing mechanism of the hatch, but I managed to figure it out.
However··
The tragedy that the hatch cannot be closed for some reason when it is finally assembled.
This is the original.
The first was the RX-78.
Head model of Gundam A appendix.
Start shaping the face
Since there is only the head, the body is plastic board.
A new full-scale Gundam under construction in the city.
Work by @umecyo (Twitter account)