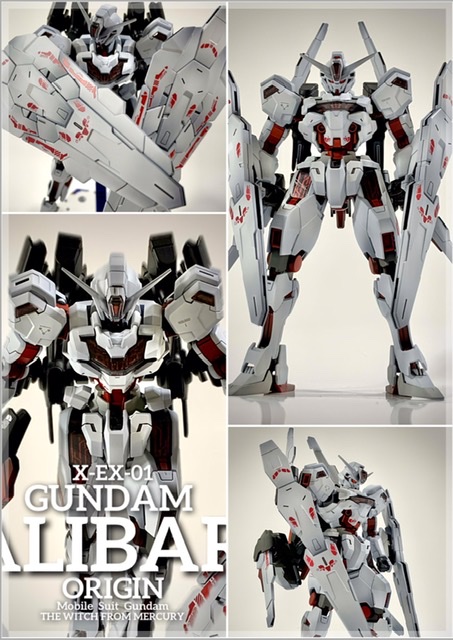 shotaro's Mixing build HG 1/144 X-EX-01 Gundam Calibarn ORIGIN: many images, info and credits
Calibarn in the prototype stage, which is why it is called a monster. Calibarn in the play was not equipped with a GUN-bit, and was a fighting style based on long-range attacks that made use of the variable rod rifle. For that reason, I used the overwhelming number of GUN-bits that I personally wanted to see, and created it with the image of Calibarn, who is unrivaled in the short and medium range.
Parts of both arms, a backpack, a bit stave, and a beam rifle are borrowed and modified from two Lfrith figures.
Work by shotaro_modeler (on Instagram)