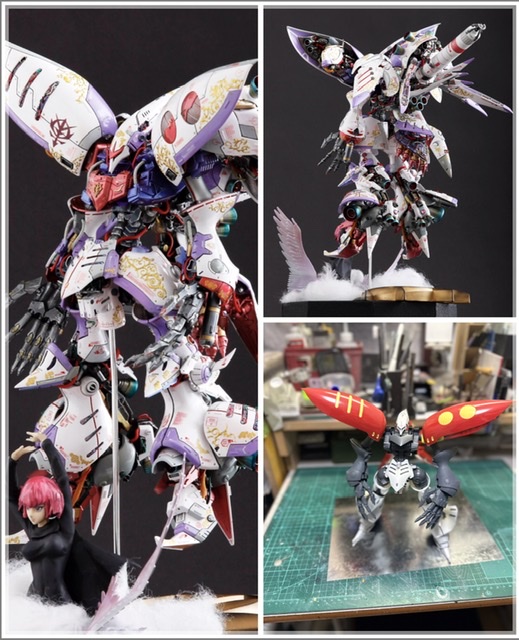 しんきち's Mixing Build MG 1/100 QUBELEY DAMNED LaHaman [AMX-004DMD-H.K] images, info and credits
Based on the Qubeley Damned, it has been further tuned up as a special machine for Haman.
With the theme of "From Butterfly to Swan," we created a noble MS that lives up to the name "Rahaman."
The backpack includes a propellant tank and a binder that has been cut in half to create feathers reminiscent of swan wings.
The binder is not half omitted, but once attached, it is cut into a curve.
Work by shinn41 on Twitter