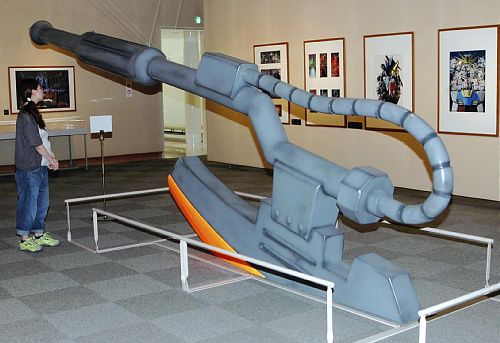 Latest Life-Size Gundam Replica Is Zaku's Heat Hawk: Update Info, Images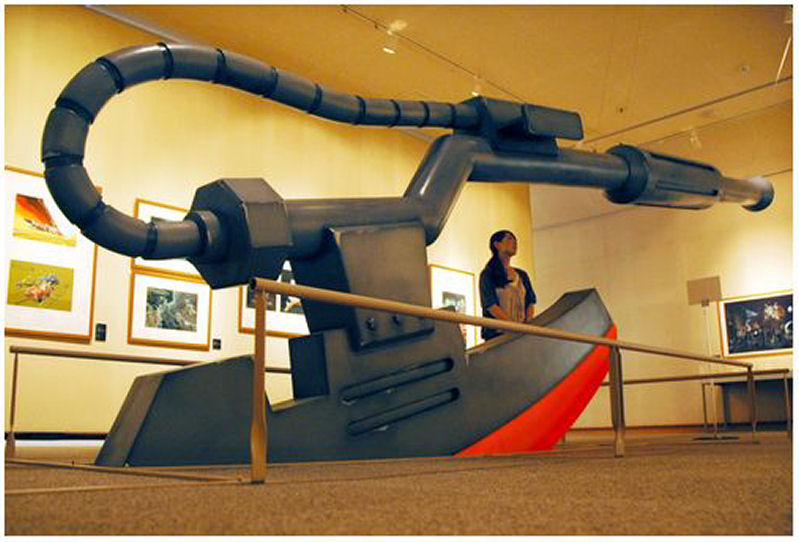 This week, the Hiroki Oda Museum of Art in Fukuoka Prefecture's city of Kama unveiled a life-size replica of the heat tomahawk weapon used by Zaku units in the Moble Suit Gundam anime franchise. The replica is roughly seven meters (about 23 feet) long, and is a part of an August 18-October 8 exhibit on Gundam mechanical designer Kunio Okawara.
The exhibit also features original drawings, production materials, and plastic models and toys that Okawara created or co-created.
This April, the rebuilt life-size replica Gundam statue was unveiled at Diver City Tokyo, a complex built on the Odaiba island by Mitsui Fudosan and Fuji TV.
Animenewsnetwork, mainichi.jp