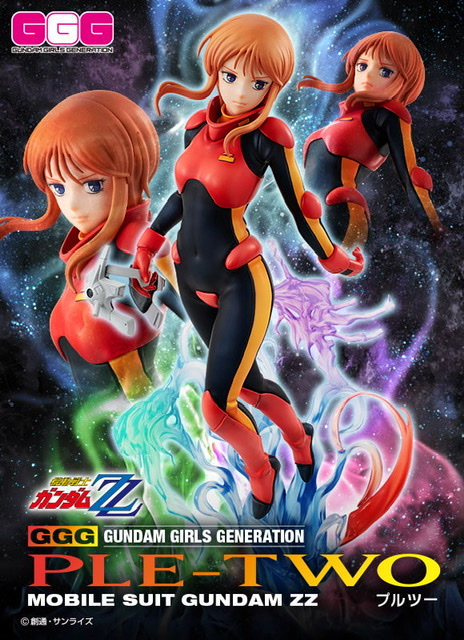 GGG Ple-Two figure: images, info
From "Mobile Suit Gundam ZZ", which will be celebrating its 35th anniversary in 2021, the neo-Zeon armed human "Ple-Two" has appeared in "Gundam Girls Generation (GGG)".
The finished model with a total height of about 21 cm wears a normal suit with a special color.
With the beloved headgear on the right, the scene of floating in the weightless area has been dignified.
This time, GGG's first three-dimensional effect pedestal is adopted.
The new type of body and the aura emitted by the passenger are reproduced with clear parts.
In addition, as a production, the faces of the three mobile suits (Psycho Gundam Mk-II, Qubeley  Mk-II, Queen  Mansa) with the pull-to board are modeled in the effect.
In the "GGG Series Commercialization Hope Questionnaire" conducted by MegaHouse in 2020, the popular character "Ple-Two" ranked first in the female character category and fifth overall.
GGG 機動戦士ガンダムZZ プルツー ノーマルスーツVer.
Sales price 14,300 yen (tax included)
Acquisition points 143P
Reservation acceptance start 10:00 a.m., August 6, 2020
Delivery date Scheduled to be shipped in January 2021