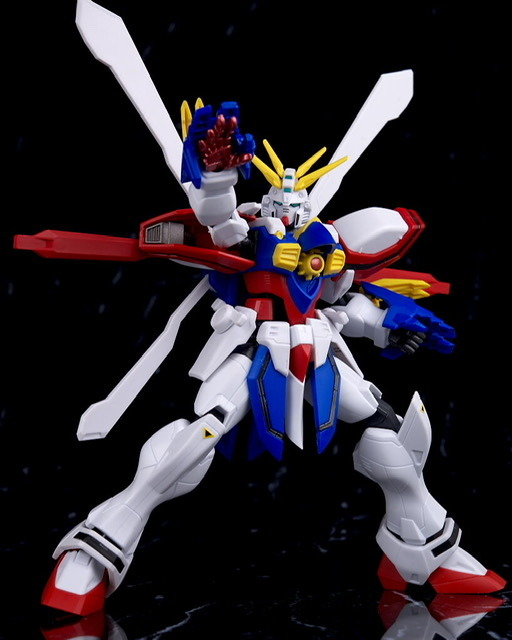 Gundam Universe GF13-017NJ God Gundam Review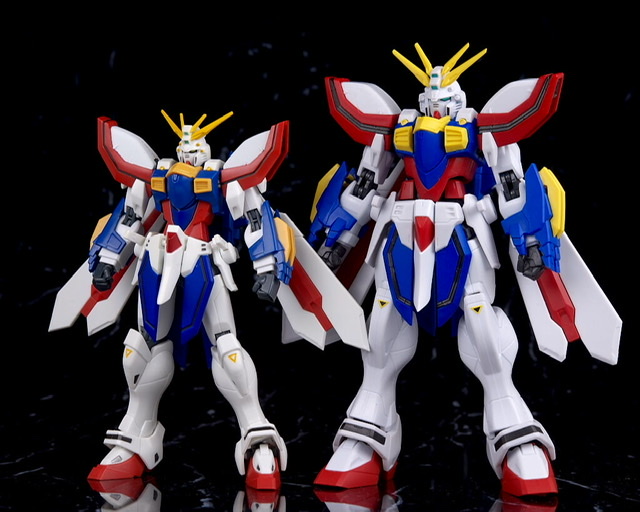 With the ROBOT Spirits version. Compared to the slender ROBOT Spirits, it features a rugged proportion like the old kit.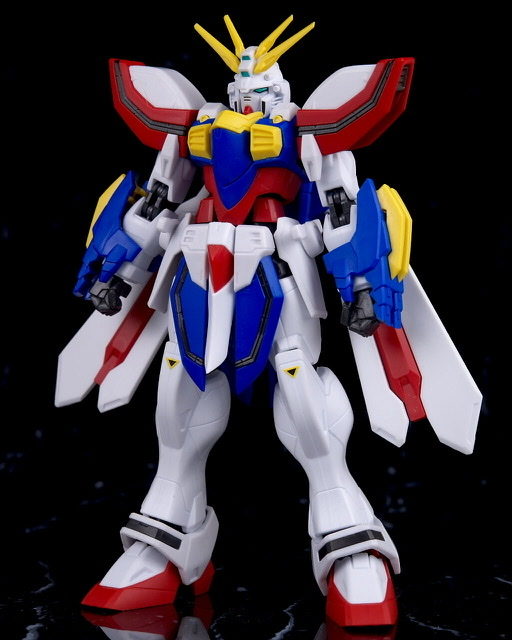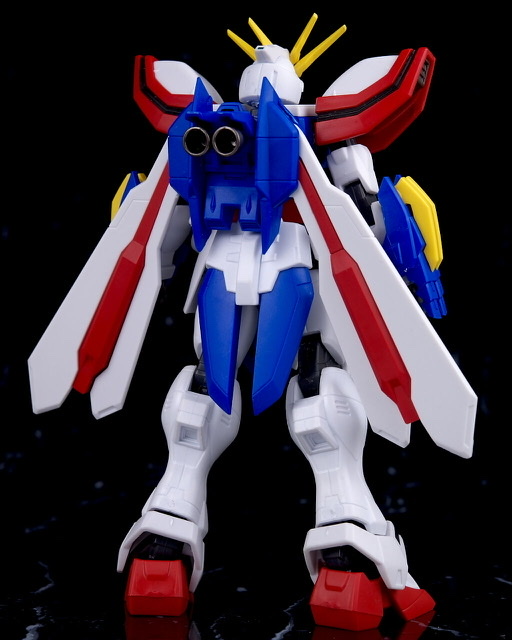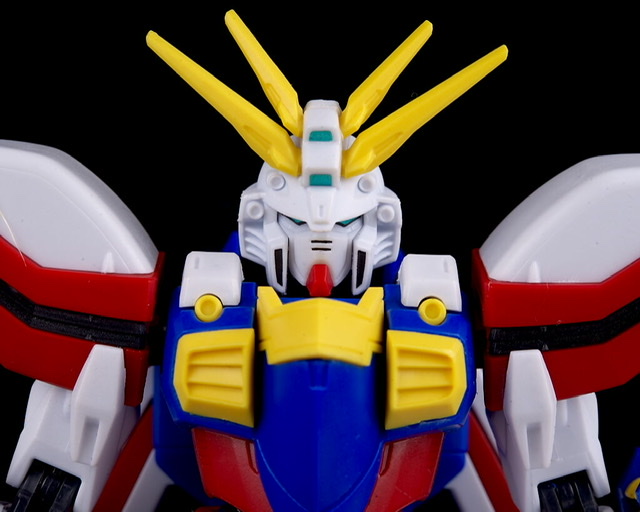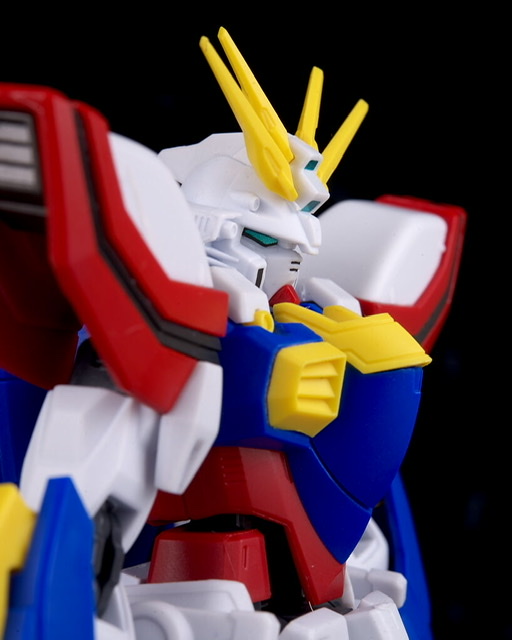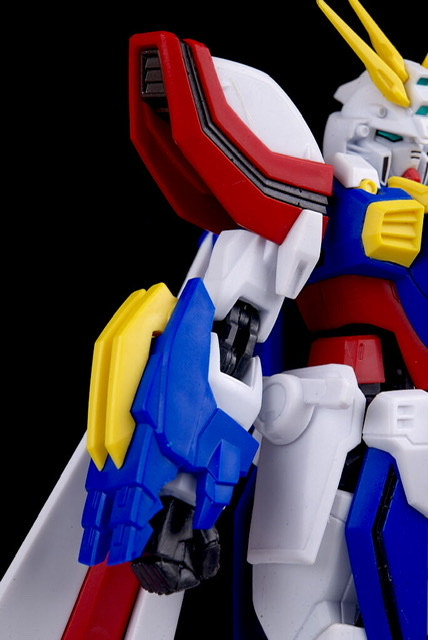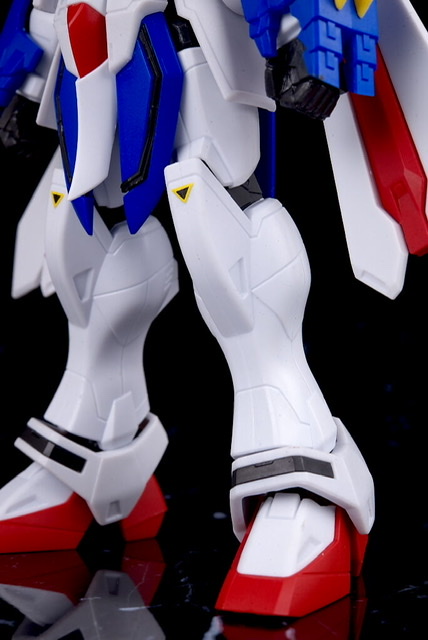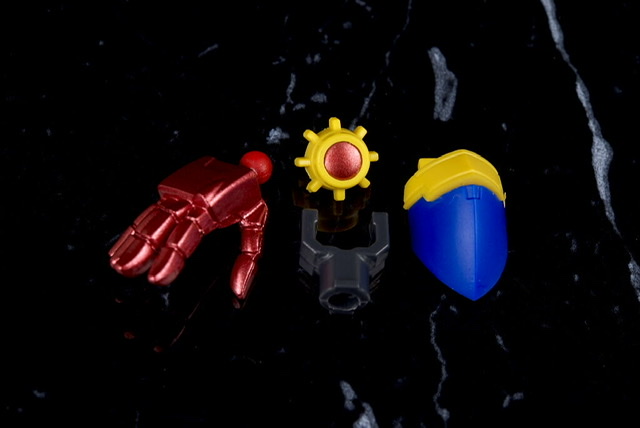 Like the previous Gundam Universe, there are various rough spots, but the shape of the head and proportions, the texture of the paint, etc. are reasonable and the finish is reasonably good considering the price.
It is impossible to reproduce the flashy fighting poses that are typical of God Gundam, so it is not suitable for people who want to play like that, but it is a good product for people who like a solid physique and can decorate it with a light pose.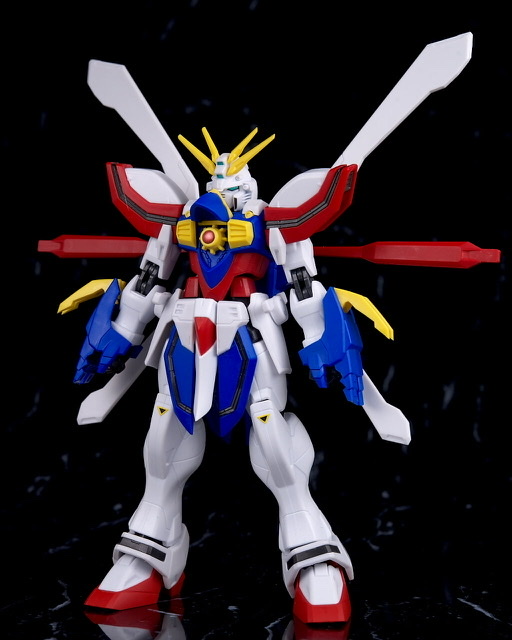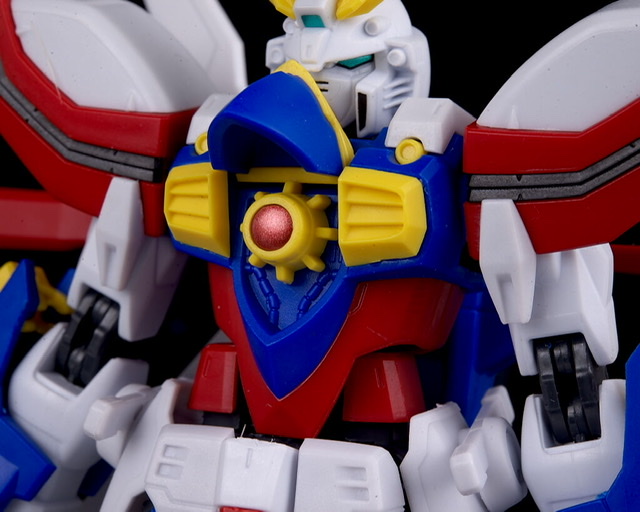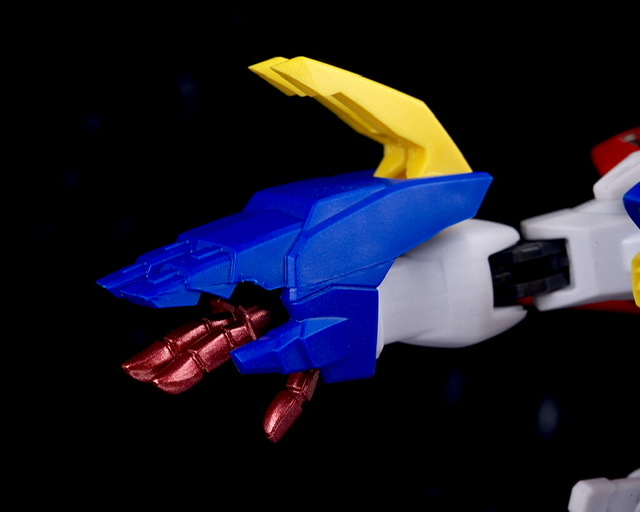 Product Description:
God Gundam joins the popular Gundam Universe lineup!
This gorgeous set includes God Gundam's God Finger, finished in metallic hue for extra impact. Its back-mounted generators open, and chest parts can be swapped to re-create Hyper Mode. The God Finger Protector can be detached and mounted forward.
Product Features
* 5.9 inches (15cm)
* Based on the Mobile Fighter G Gundam anime
* Part of the Gundam Universe series
* Features the God Finger in metallic hue, back-mounted generators open, chest parts to recreate Hyper Mode, God Finger, and more
Box Contents. Other:
* God Gundam figure
* God Finger
* God Finger parts
* Hyper Mode chest parts
* The main features of this series are the dynamic modeling that emphasizes movement, the playful response created by the robust structure, and the hard detail silhouette that can be seen sharply from any angle.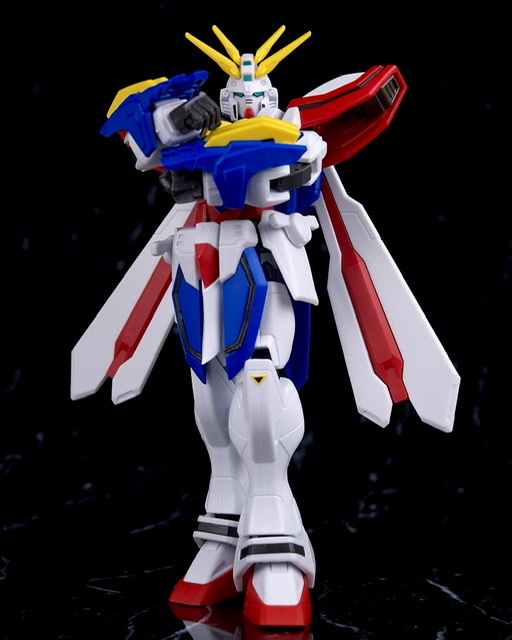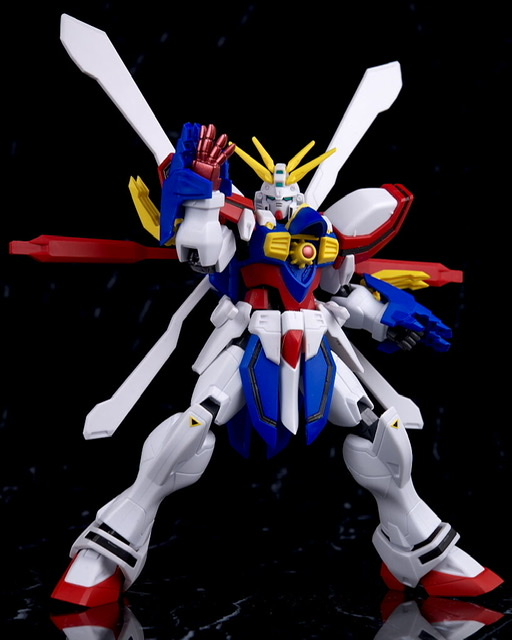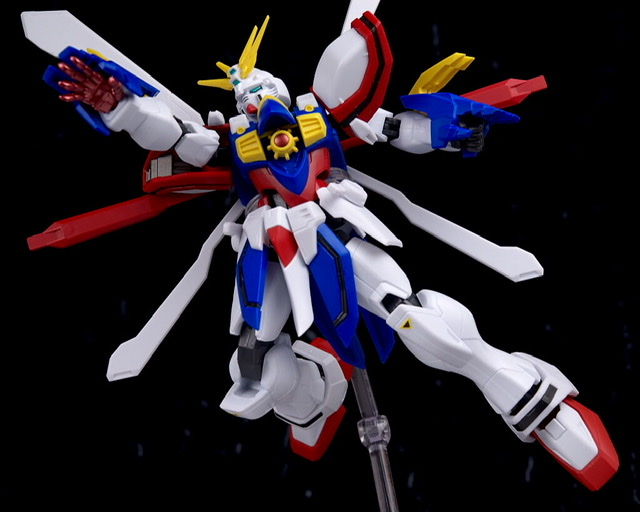 Images by hacchaka net