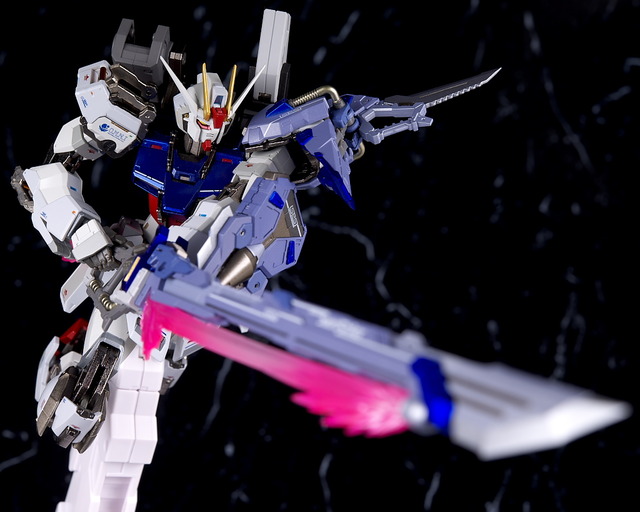 The Tamashii Web shop order item METAL BUILD Sword Striker shipped on December 17, 2020 has been reviewed.
It ends with a perfect strike. This is the review of METAL BUILD Sword Striker.
Based on its appearance in Mobile Suit Gundam SEED, the exclusive Metal Build Schwert Gebert sword comes with the Panzer Eisen and Midas Messer Beam Boomerang.
Selling price: 8,250 yen (tax included)
Delivery date: Scheduled to be shipped in December 2020
Box Contents:
Sword "Schwert Gebert"
Midas Messer Beam Boomerang & shoulder armor
Panzer Eisen & shield
Backpack
Arm for interlocking Astray
Various effects parts
Shield joint
Pedestal set
Backpack joint (for Astray)
Panzer Eisen cable
There was a long gap from the aile to the launcher, but this sword will be released soon after the launcher.
The modeling paint and markings are arranged like a metal build, and the appearance is perfect when attached to the strike body, especially the main weapon Schwert Gebert is over 30 cm in length when the blade is deployed and it is quite powerful.
Perfect Strike may come out with a version that changed the paint of the main body, which is common these days, but it seems that the price will be quite high, so if possible I would like you to put it out with an expansion set specification.
original:
パーフェクトストライクもどきで終わり。以上、METAL BUILD ソードストライカーのレビューでした。
エールからランチャーまではだいぶ間が開きましたが、今回のソードはランチャーの後すぐに発売。
造形塗装、マーキングはメタルビルドらしいアレンジが施されておりストライク本体に装着した時の見栄えはばっちりで、特にメイン武器のシュベルトゲベールは刀身展開時は30cmを超える長さで迫力もかなりの物でした。
パーフェクトストライクはもしかしたら最近よくある本体の塗装を変えたバージョンとかで出るのかも知れないですが、価格的に相当高くなりそうなので出来れば拡張セット的な仕様で出して欲しいところです。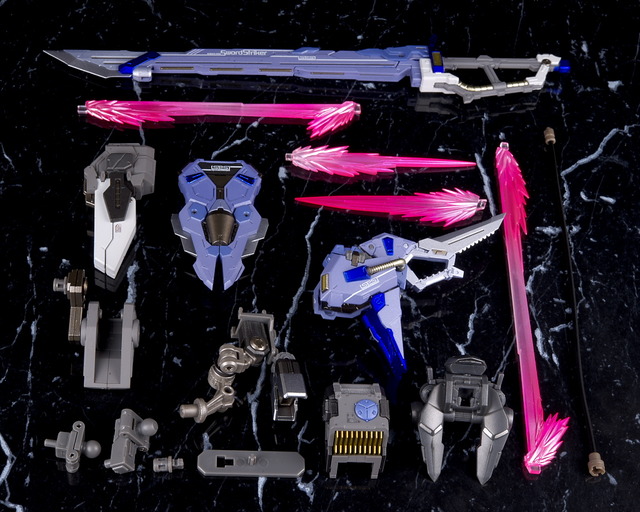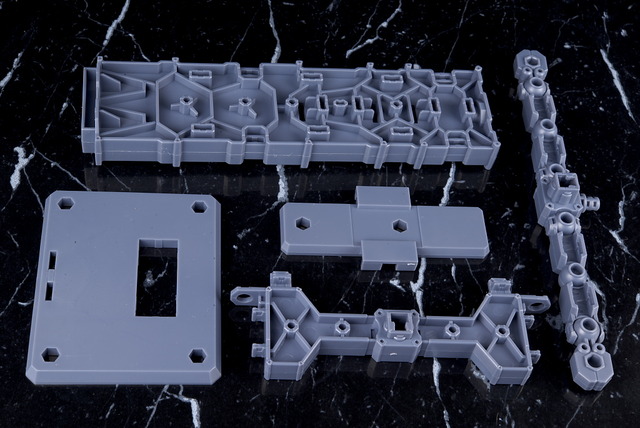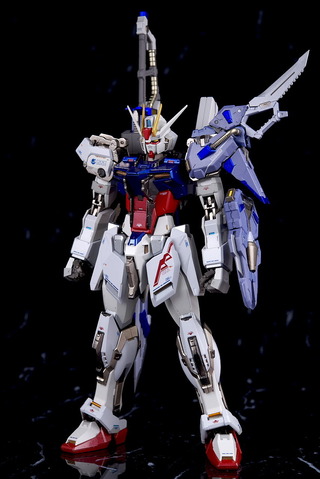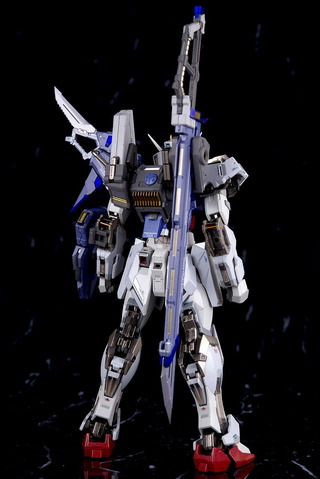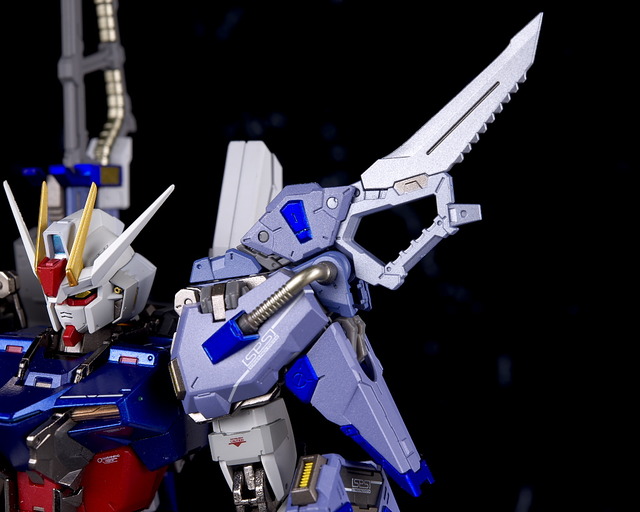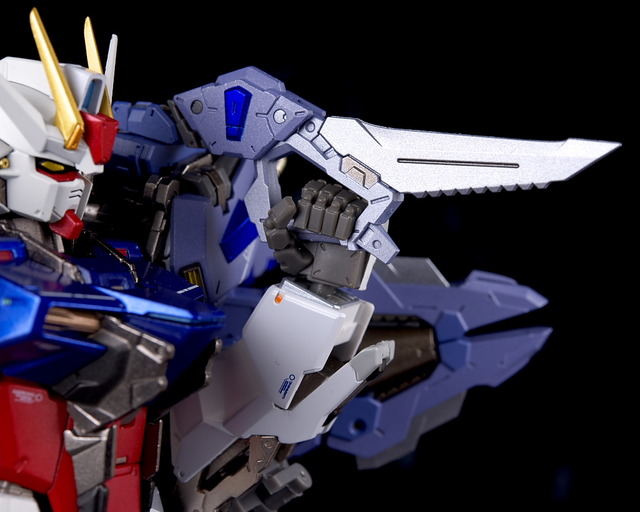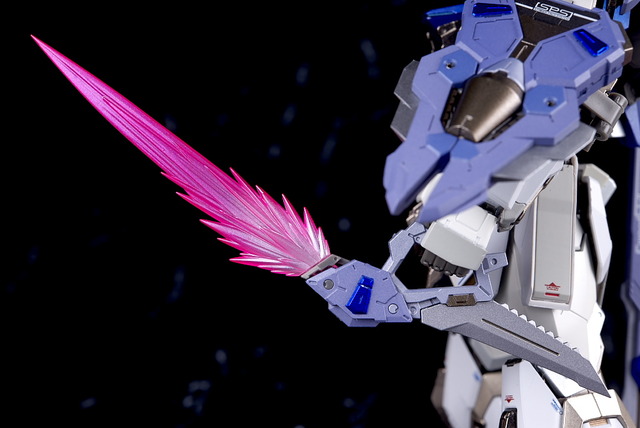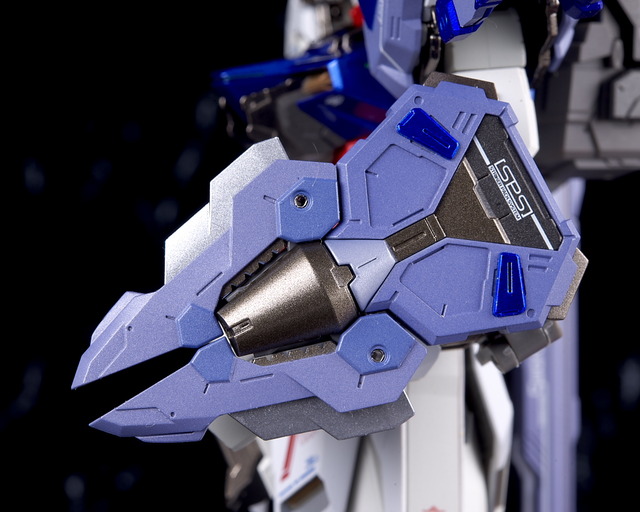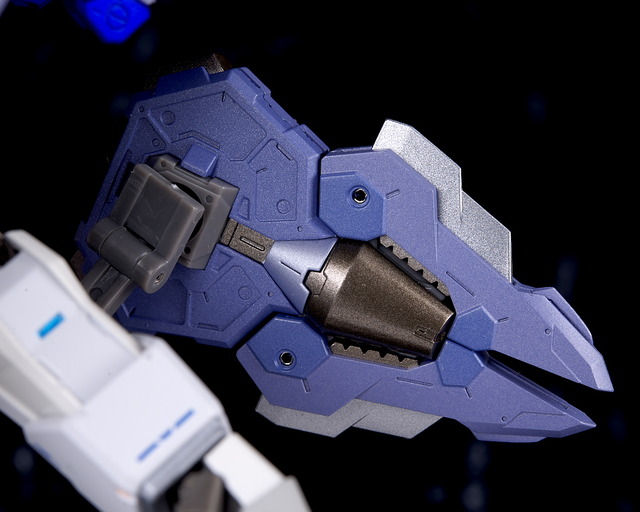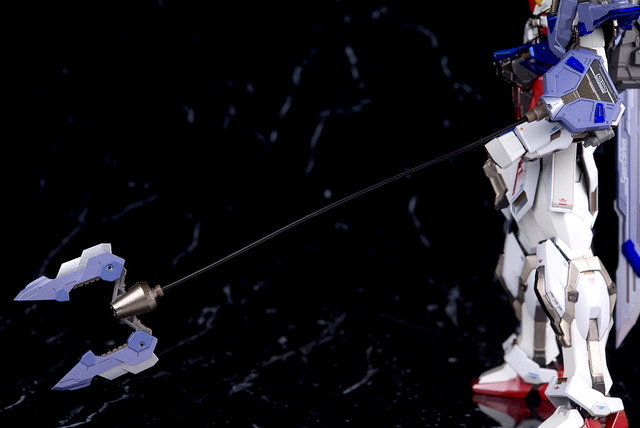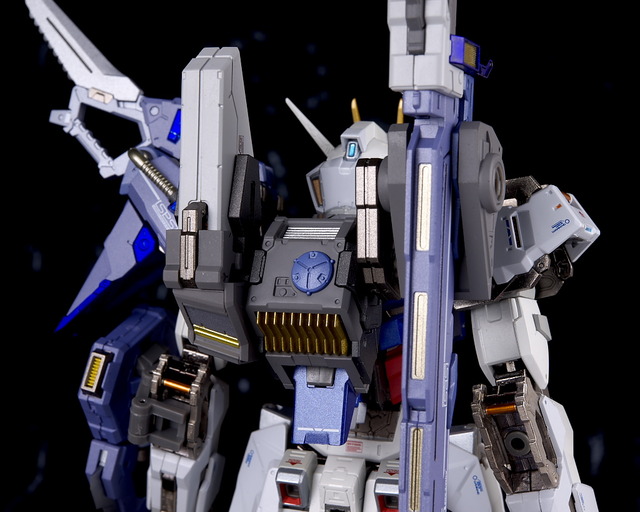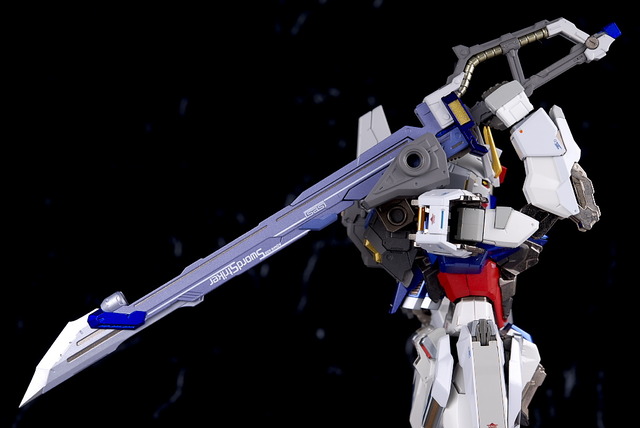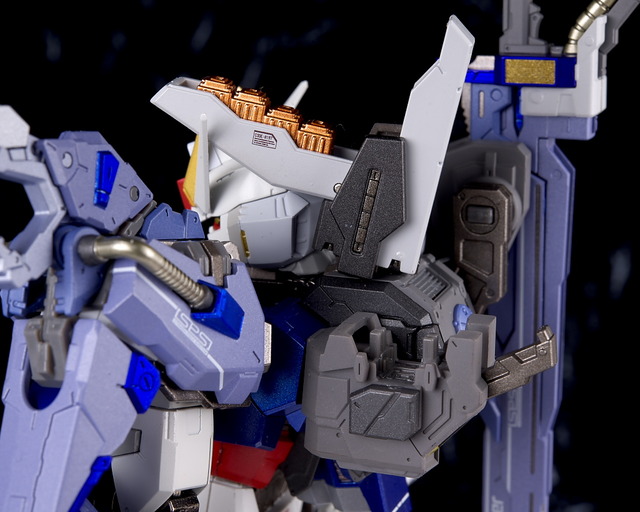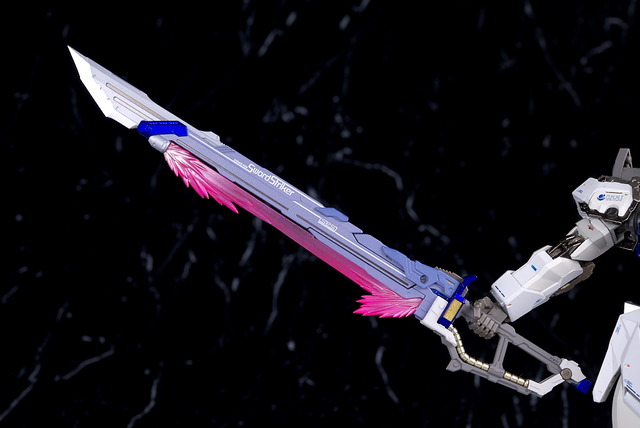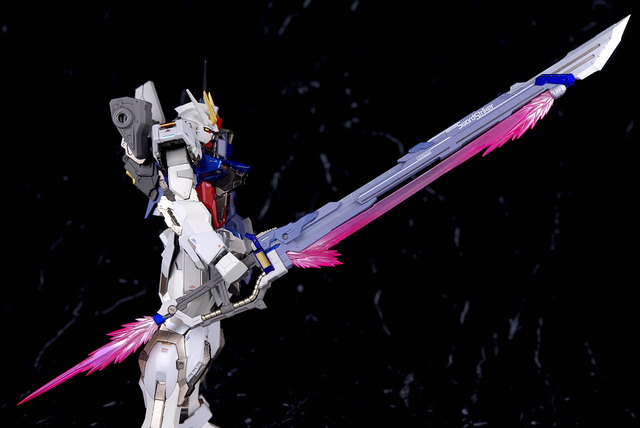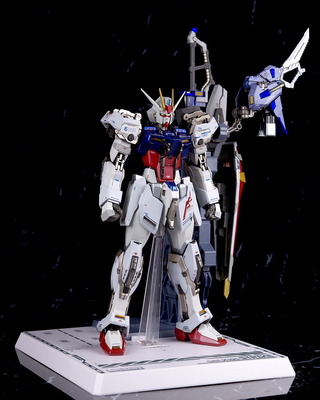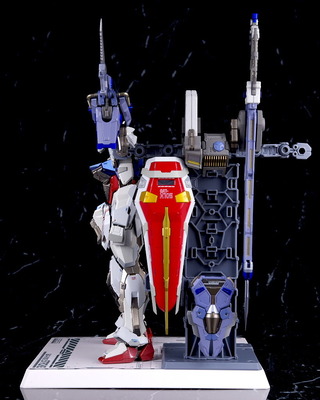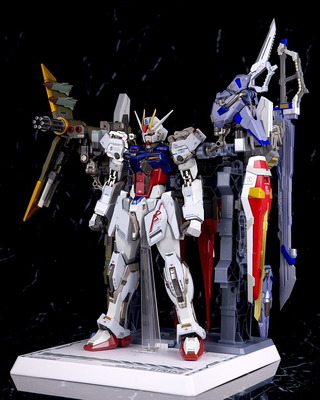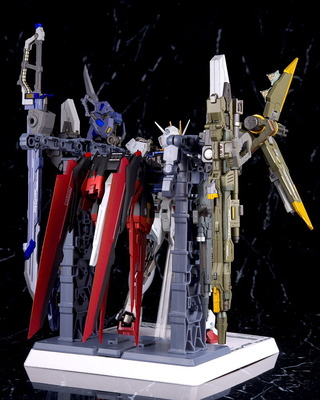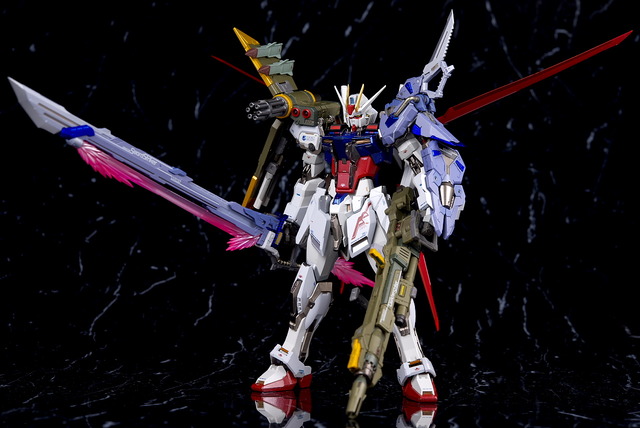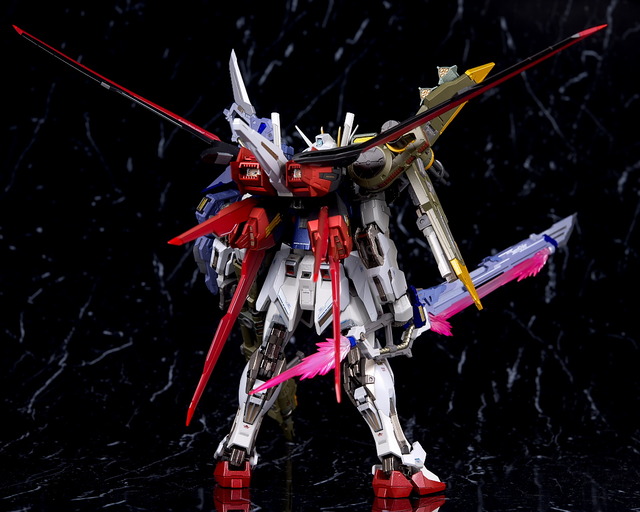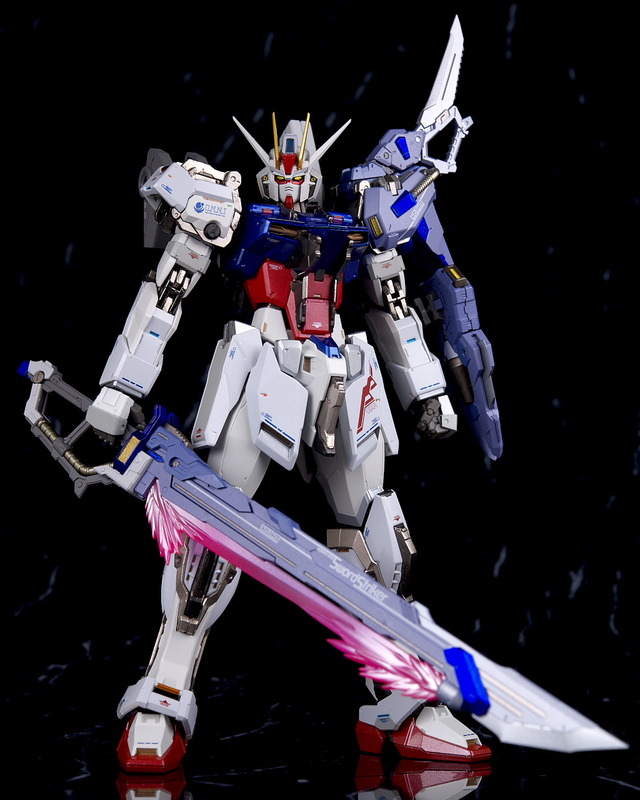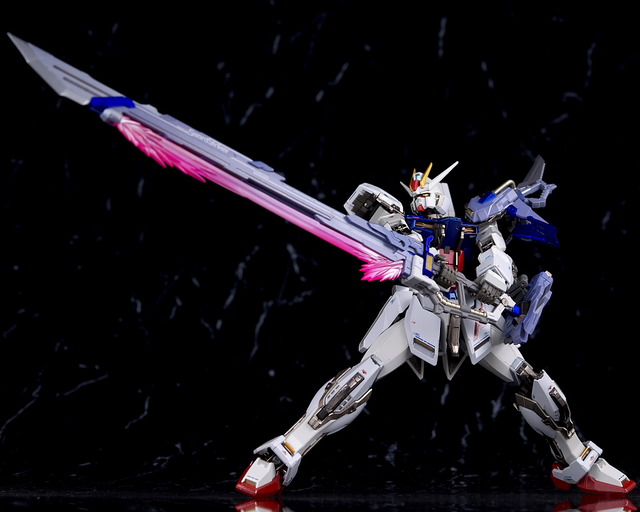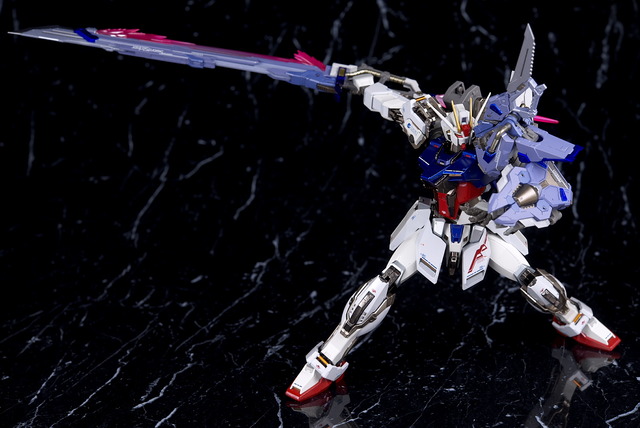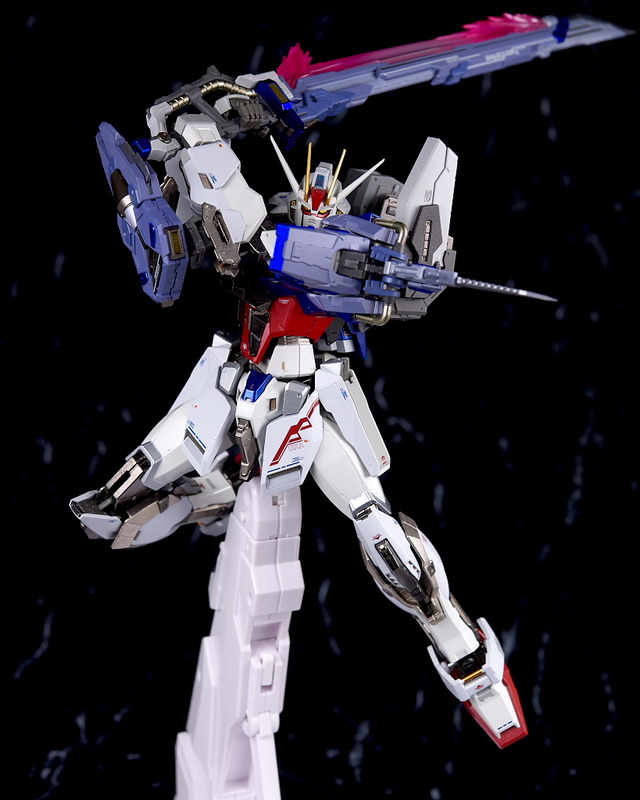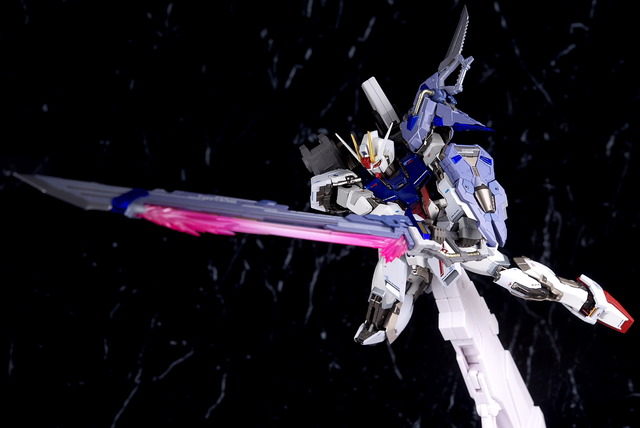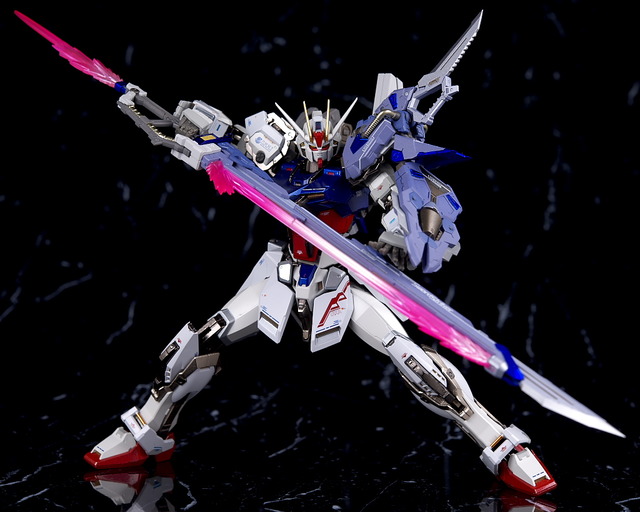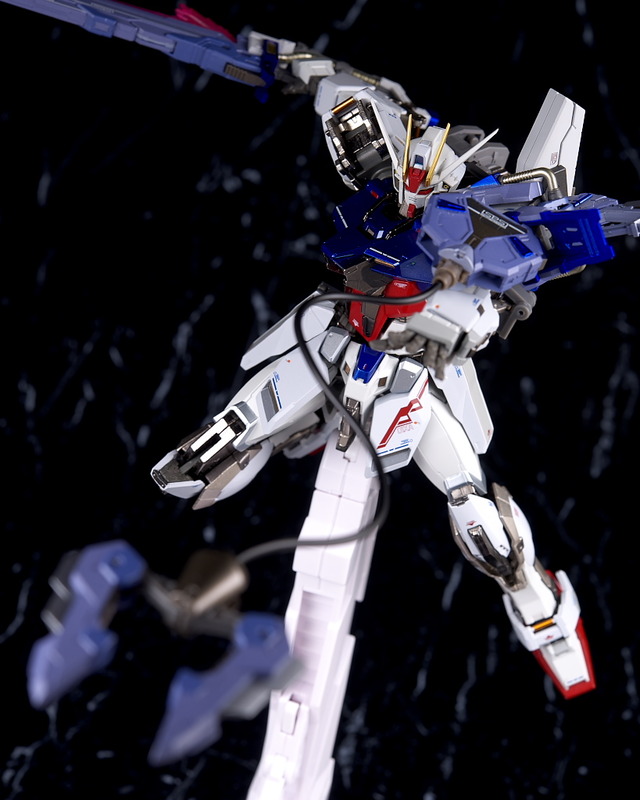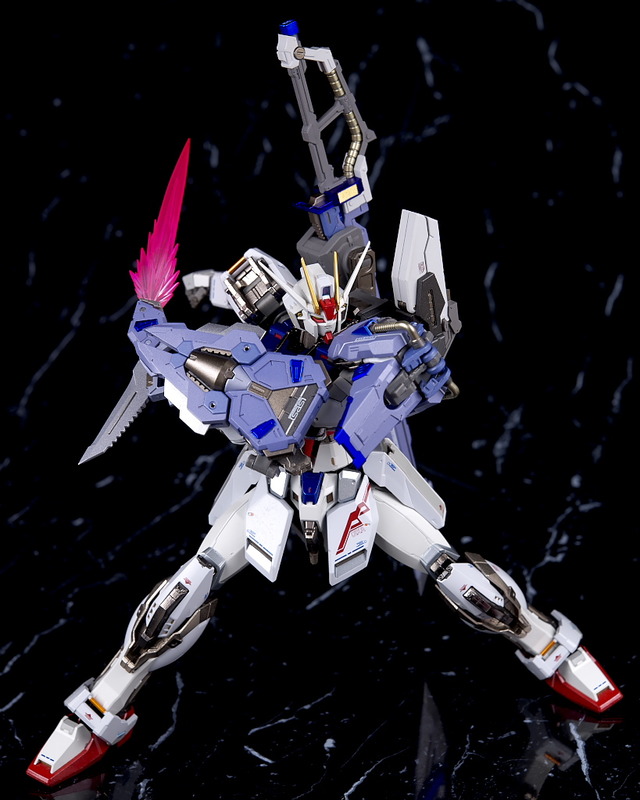 images hacchaka net