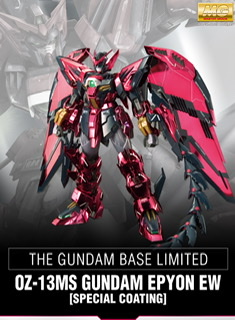 MG Gundam Base Limited Gundam Epyon EW Special Coating: Many images, info
Price: 8,800 yen (10% including tax)
Release Date: January 08, 2021
Brand name: MG [Master Grade]
Work: Mobile Suit Gundam Wing Series
Product introduction
This is a limited edition Gunpla of the official Gunpla comprehensive facility "Gundam Base" for Gunpla fans all over the world.
Gundam Epion EW is now available with gorgeous plating!
Complete transformation can be reproduced from MS form to flight form!
The "pull-out mechanism" that pulls out the joints of the parts reproduces the bending of the heat rod!
marking sticker by Hajime Katoki is included!