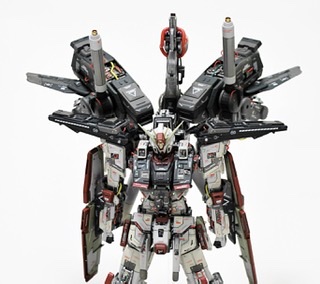 MG [MS ZZ-010-TEST00] ZZ Gundam prototype Unit 0 custom: images, wip, info
From the Modeler:
This is ZZ Gundam prototype No. 0 under development.
Since the core block system and deformation mechanism have not been adopted for the prototype, the double beam rifle is set in the backpack.
The backpack is also set as a large booster, so it moves up, down, left and right.
Mechanics are exposed in various places for data collection.
The coloring is also different from the officially adopted tricolor color.
Work by しんきち
aka shinn41 on Twitter
[GBWC2018 Final] [GBWC2019 Final] We mainly produce Gunpla (1/100). Basically, I have a personality that wants to make some changes, so I decide on a production concept every time and mix.