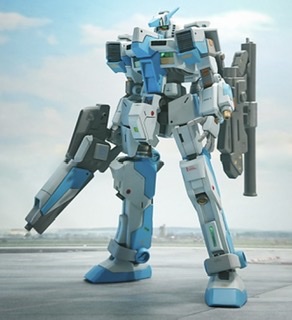 Custom Build Entry Grade 1/144 Gundam Speedwell: images, info
From the Modeler:
This is my second Gundam, an entry grade Gundam modified machine.
I wanted to make a MS like a certain customized mecha that seems to be a small jump movement driven by an old mercenary.
The exterior has a bluish tinge, but it's subtle, so I should have made it gray. ..
Challenge scratching on the beam rifle, chest, shoulders, knees to shins.
Han's one-shot booster on the backpack.
Bonus: Gundam stands in cloudy Japan.
Work by Leonard