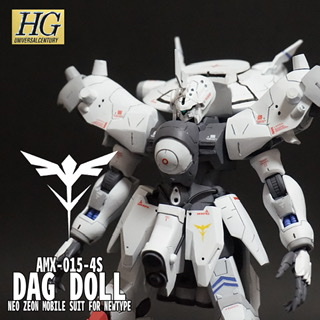 Scratch built HGUC Dag Doll (Moon Gundam Series): images, info
From the Modeler:
A rival machine Dag Doll was created in HGUC from Mobile Suit MOON Gundam. It's based on HGUC Moon Gundam, but it's almost scratch. It was difficult to create because there was no similar MS, but I think it was quite good. This work is also exhibited at Yahoo Auction.
Have a beam rifle shield
The beam rifle can be transformed into a beam blade.
The beam blade is quite long.
Hold the beam rifle
Hold the beam blade
Thank you until the end.
Work by Under_NM_Design
nmdesign_gunpla on instagram