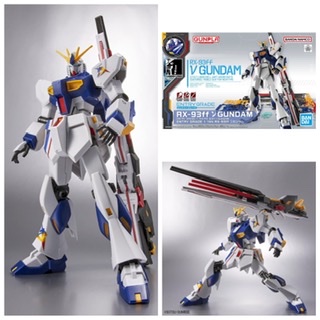 ENTRY GRADE 1/144 RX-93ff Nu Gundam, released on April 25, 2022. Box Art, official images and full info
On April 25, 2022, "ENTRY GRADE 1/144 RX-93ff ν Gundam" will be on sale at the shop "GUNDAM SIDE-F" in "Gundam Park Fukuoka" in LaLaport Fukuoka.
Description of item
The full-scale ν Gundam statue "RX-93ff ν Gundam" is now available from the ENTRY GRADE series, which realizes a new sense of ease of assembly!
We adopt coloring that imaged standing image for molding color. Emblems etc. are reproduced with marking stickers!
Newly modeled long range fin funnel can be expressed by replacing the deployment gimmick!
Original hand parts based on the statue are included!
Touch gate specifications that can be easily removed by hand without using nippers.
The range of motion is wide, and you can freely decide the pose.
Price: 1,430 yen (10% including tax)