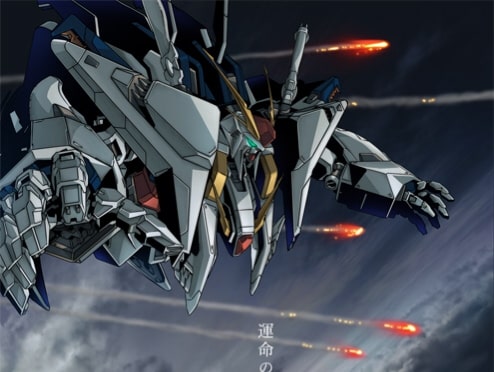 first full trailer for the Mobile Suit Gundam Hathaway anime film! Images and full info too
The Japanese version announces that the film will starting screening in 4D and Dolby Cinema on opening day, May 7.
The trailer shows the Messer F01, the main mobile suit of the Anti-Earth Federation Organization Mafty. The film will play 214 theaters, a franchise-record high. The film will open in Japan on May 7, after being delayed due to the new coronavirus disease (COVID-19).
From January 22nd (Friday), "Advance Ticket with Benefits (Mubichike) 3rd" will be on sale at screening theaters nationwide.
As a bonus, "pablo uchida design image visual A4 clear file (1 type in total)" is included, so don't miss it.
"Mobile Suit Gundam Hathaway" 3rd Mubichike
Price: 1,800 yen (tax included) (Same-day charge: 1,900 yen uniform)
Release date: January 22, 2021 (Friday)
Benefits: pablo uchida design image visual A4 clear file (1 type in total)
* One clear file will be given for each purchase of one movie ticket.
* The number of benefits is limited. Sales will end as soon as the benefits are exhausted.
* The benefits are not for sale. Please refrain from purchasing for resale.
* The first and second Mubichike with benefits will be on sale until January 21, 2021 (Thursday).
* Additional charges will be incurred for 4D / Dolby Cinema viewing fees. Please check the theater website for details.
* Dolby, Dolby, Dolby Cinema, and the double D symbol are trademarks or registered trademarks of Dolby Laboratories in the United States and / or other countries.