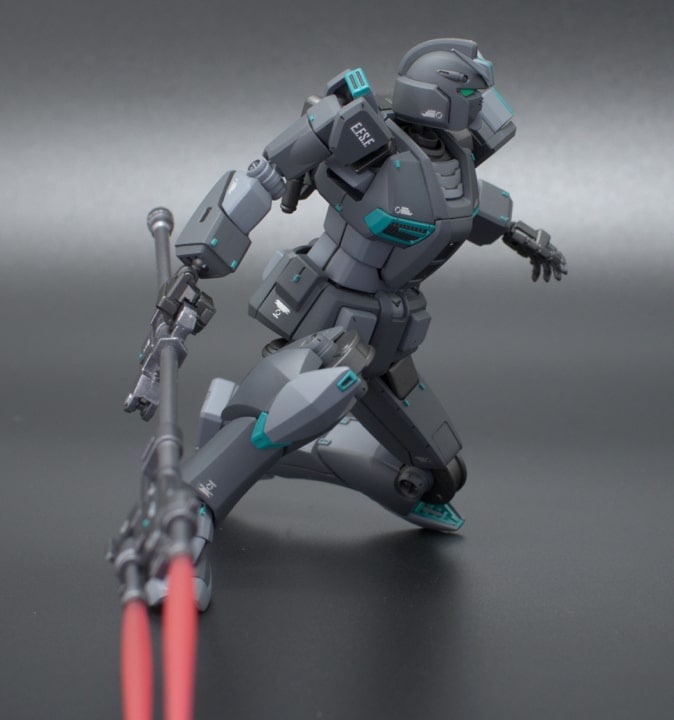 Custom HG Gundam G40 industrial design: images, full info
From the Modeler:
I painted G40 with the original color scheme.
The cobalt green was beautiful, so I wanted to paint it so that it could be used effectively.
I aimed for a cool G40.
The G40 has a unique movable structure that cannot be found anywhere else, and it is wonderful to be able to take various poses. However, it is a waste to have only a rifle and a saber as weapons, so I gave him a twin beam spear (extended version of the handle).
It was fun to be able to make flashy movements.
There are movable axes under the elbows and shins that are not found in other kits, and the structure of the waist and crotch is unique, so you can give a delicate expression.
Shield challenges the camouflage pattern a little.
I got a UV light, so I painted the camera eye with fluorescent paint and made it shine. It really reflects.
bonus. With the clear color version I bought at the event.
The clear color version of white seems to reflect UV light well.
The seams can be tightly fitted to the forearm, but it is difficult to process the back squeeze because there is a joint axis for facial expressions. So I tried to bury a neodymium magnet. It was my first time, but I managed to get it right.
The paints used.
Work by: Hase205
aka: hase2052 (Twitter account)